National Kindness Day: A few simple suggestions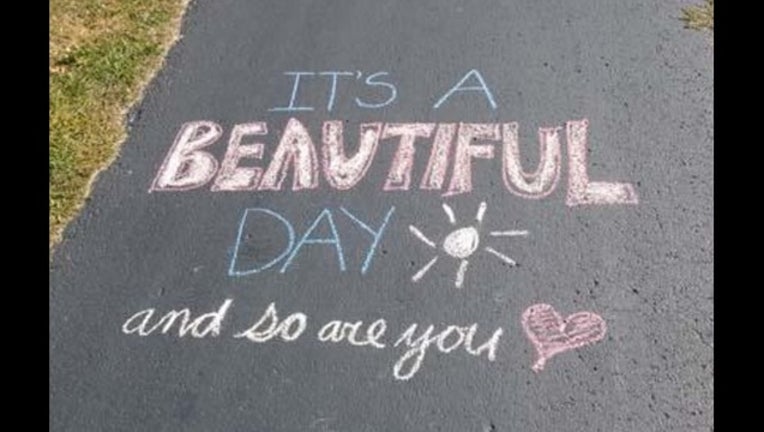 article
(KMSP) - March 31 is National Kindness Day in the United Kingdom, but that shouldn't stop us from spreading some kindness on our side of the pond. Kindness Day is celebrated by charities, businesses, schools and other organizations across the UK, and this year the Diana Award is marking the 20th anniversary of the death of Princess Diana by collecting a log of 20,000 acts of kindness.
Here's a few ways you can spread some kindness today:
Treat a stranger
Pay for someone else's order at your local coffee shop, or buy dinner for the person behind you in line at the drive through. You've heard of people doing this, why not do it today?
Hand out compliments (It's free!)
Give a coworker a shout-out for a job well-done. Tell that person in line that you like their shoes. Let the cook in your house know that you loved tonight's dinner.
Make today the day you let that driver in
Our commutes can be a headache, so before you put your keys in the ignition, take a moment to remember that we're all in this together, and we're all just trying to get home in one piece. Decide that you will be gracious to those who cut you off and generous to those who are trying to merge. We can choose to rise above the chaos in the bubble of our cars, reigning over other drivers with our acts of kindness. Zipper merge is endorsed by the Minnesota Department of Transportation and the Minnesota State Patrol. Read how to correctly zipper merge at http://www.dot.state.mn.us/zippermerge/
Thank you for your service
Tell a police officer, firefighter, EMT, teacher, etc. that you appreciate what they do each and every day. Think of our servicemen and women who are overseas and missing their loved ones. Operation Gratitude sends care packages and your handwritten notes to deployed troops, new recruits, and veterans. A paragraph or two with a thank you goes a long, long way.
If you slip up and have a not-so-kind moment, it's not too late to make it right! A frustrated Starbucks customer in California recently returned to the drive-thru with an apologetic note for her barista, and a $50 tip.
"Without the money, this was one of the most beautiful and heartfelt things I have ever read. It absolutely made my day when I read it." Read the story at http://www.fox9.com/news/245078254-story