Murder charges: Minnesota man kidnapped girlfriend, burned her in New Orleans junkyard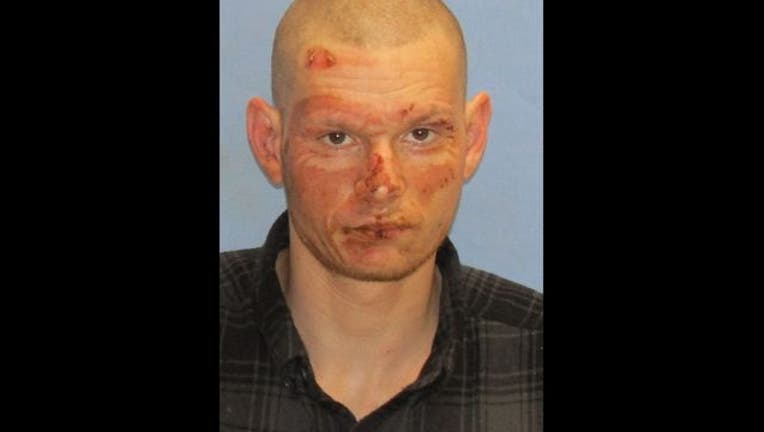 article
(KMSP) - A Minnesota man has been charged with second-degree murder for allegedly choking his girlfriend to death at her Edina home before putting her body in a suitcase and burning her remains in a shipping container in New Orleans.
Joseph Porter, 25, of Delano, Minn., was federally charged with his girlfriend's kidnapping in January. Hennepin County prosecutors recently filed the murder charge, for which he faces a maximum sentence of 40 years in prison.
According to the criminal complaint, 27-year-old Christina Prodan of Edina, Minn., was found dead in a shipping container Jan. 6 in New Orleans. Authorities responded to a fire in a shipping container in a junkyard and found a badly burned body inside. An autopsy and DNA results confirmed the body was Prodan.
On Jan. 5, Minnesota authorities were dispatched to Prodan's home in Edina to conduct a welfare check. Officers were familiar with the home and knew that Joseph Porter moved in after meeting Prodan online.
Prodan's mother contacted police because she was concerned she hadn't heard from her daughter in some time. When officers got inside the home, they found the space disheveled, and neither Prodan nor Porter was inside.
Officers were able to contact Porter's mother who said she talked to her son and was concerned for Prodan's welfare.
Police searched Porter's car in the database and discovered that he was stopped by state trooper in Missouri on Jan. 4. The trooper stopped the car for expired registration and spoke with Porter, who was alone. The trooper noticed large suitcases in the back seat along with a brand new pick axe and shovel. Porter told the trooper he needed the tools for his job.
Several hours later, Porter was pulled over in Arkansas and spoke with an officer. He was alone and the tools and suitcases were still in the car.
On Jan. 8, an Arkansas officer found Porter sleeping inside a different car near a boat ramp. Porter had burns on his face and said he was having car troubles. They later learned that the vehicle was stolen.
The next day, officers were alerted to Prodan's phone pinging in the area of Cabot, Arkansas. Officers learned her phone was pawned at a Walmart, and as they reviewed surveillance footage, they spotted Porter with another man identified as Porter's estranged husband.
Authorities arrested Porter at his husband's home.
When officers interviewed Porter, he admitted to meeting Prodan online and moving to Minnesota. He admitted that on Jan. 4, he and Prodan got into an argument and he punched her and put her into a choke hold until she was unconscious. When he realized she died, he put her in a suitcase and began driving.
Porter admitted he put her body in the shipping container, put old tires on top and used several gallons of gasoline, burning himself in the process of lighting the fire.
Porter is currently in federal custody.