Multiple vehicles vandalized with scratched symbol in Grand Marais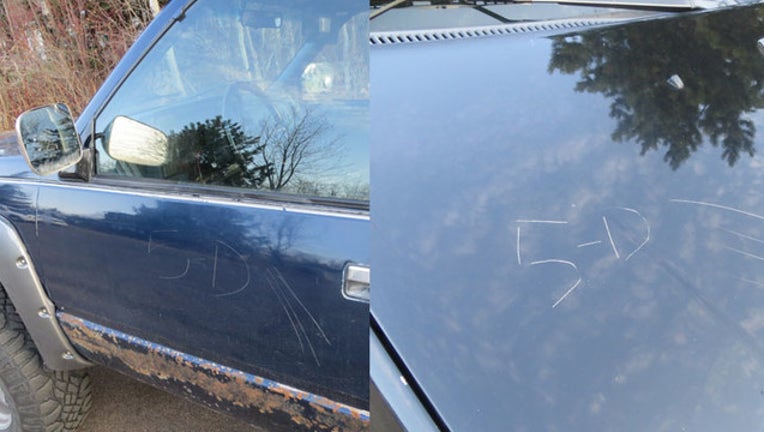 article
GRAND MARAIS, Minn. (FOX 9) - The Cook County Sheriff's Office is investigating multiple reports of vandalism to vehicles within the City of Grand Marais.
The suspected vandals are scratching "5-D" followed by multiple lines. One car's tires were also slashed.
Authorities believe the incidents are happening at night and each "tag" is a reference to drug use.
Officials are asking the public to stay extra vigilant and report any suspicious activity.
Anyone with information is asked to contact the Cook County Sheriff's Office.