Mpls City Council approves $1.5M for temporary housing for homeless encampment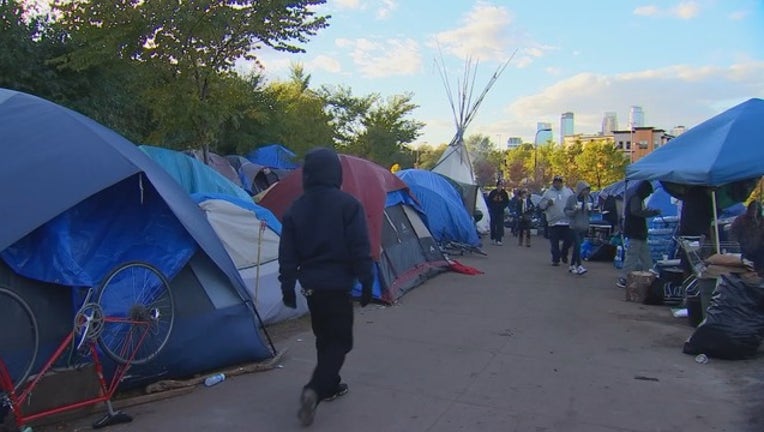 MINNEAPOLIS (KMSP) - The Minneapolis City Council voted Friday to approve $1.5 million in funding for temporary housing for the people currently living in a homeless encampment along Hiawatha Avenue. 
The temporary Navigation Center will be located on a 1.25 acre site at 2109 Cedar Avenue South, which is owned by the Red Lake Band of Chippewa Indians. The band bought the land in 2016 with plans to build low-income housing, but offered it up to the city as a temporary solution for the homeless encampment. 
City officials fast-tracked the approval process in hopes of getting the housing open by the first week of December, before the cold hits. It will only remain in place for six months, as the band breaks ground on the permanent housing project this June. 
The city has identified a possible operator to run the center in partnership with tribal and community partners. More details are expected to be announced at a city committee meeting on Wednesday.