Monty Krizan of Monty's Traveling Reptile Show at State Fair passes away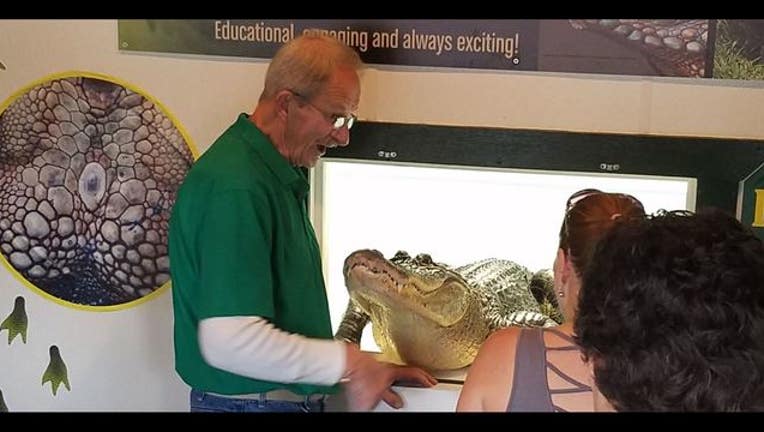 article
FALCON HEIGHTS, Minn. (KMSP) - The Minnesota State Fair is mourning the loss of a longtime fair exhibitor.
Monty Krizan, who ran Monty's Traveling Reptile Show, has passed away. 
Krizan had been a part of the Minnesota State Fair, showing off his collection of reptiles and animals, since 1980.
Brian Teigen, Krizan's nephew, said Krizan had a "rough winter" going through medical issues, during which he had a heart valve replaced. He appeared to be feeling better in recent weeks, but passed away Sunday at his home in California. He was 74 years old.
"He was a one-of-a-kind, larger than life," said Teigen. "He had an amazing passion. Reptiles just made him tick."
Teigen says Krizan's main goal at the Fair was connecting with people and creating a better understand of the animals he loved so much.
"If he heard a person say, 'Oh, I don't like reptiles' - he would take that person under his wing and by the end of the show, he had that person's mind changed," said Teigen.
"Monty was an ardent supporter of the Great Minnesota Get-Together, passionate about the environment and loved to share his own collection and vast knowledge of numerous reptiles," said State Fair Deputy General Manager Jim Sinclair in a statement. "It has been an honor to have worked with Monty for nearly 40 years." 
Teigen says they are planning to continue the exhibit at the fair. Officials will begin with Krizan's staff in the coming weeks.
"We just want to continue his message and legacy," said Teigen.