Mobile home wedged in I-494 construction zone near Maple Grove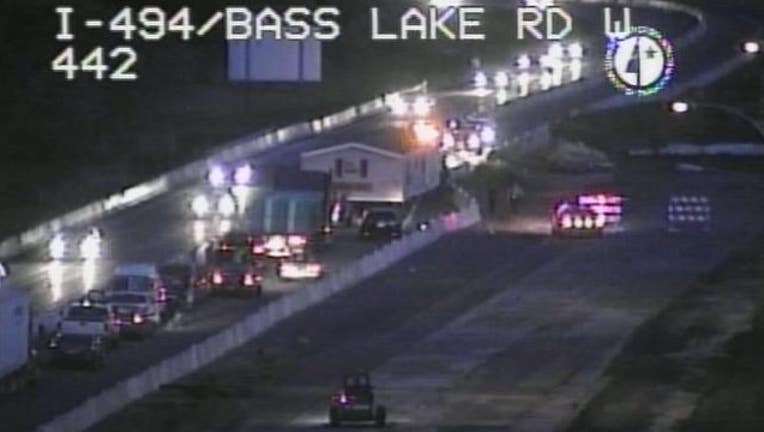 article
The Minnesota State Patrol was investigating a "special incident" Monday night on southbound Interstate 494 near Maple Grove. Traffic cameras indicate it was a mobile home that was paused in transit, clogging the interstate.

Just before 9 p.m., a wide-load semi wedged itself the bottle-neck of the construction zone near Bass Lake Road. Southbound I-494 from the 494/694 split was closed until the vehicle could be removed, officials said.
Katherine Little, 69, of Alexandria Minn. has been identified as the driver of a Dodge Durango involved in the incident and Roger Guex, 69, of Shawano, Wis. has been identified as a passenger in a Volvo. Their conditions and exact involvement have not been released.
The Hennepin County sheriff's office, Maple Grove and Plymouth police are all assisting.