MN Children's Museum will reopen after $30 million makeover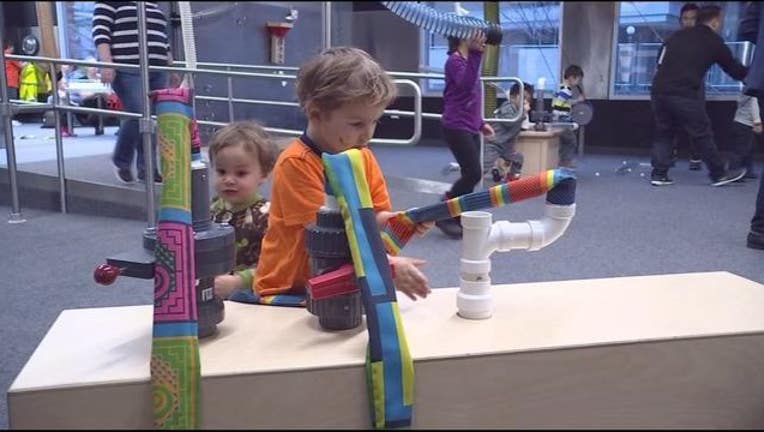 article
ST. PAUL, Minn. (AP) -- Officials are set to unveil the $30 million makeover of the Minnesota Children's Museum in St. Paul.
Museum officials say a grand reopening will be held on June 7, followed by a free-admission day and block party on June 17.

The facility is now 35 percent larger with 10 new exhibits, including two four-story climbing towers, a netted catwalk and a spiral slide. The museum also has a new cafe, coffee bar and skyway-level entrance.

The museum closed in December for the renovations, which were in part aimed at appealing more to older children. A laser maze and tinkering studio are among the exhibits designed for children up to age 12.

With the additions, admissions costs are also going up. General admission tickets increased from $3 to $12.95, while annual membership plans now range from $129 to $189, compared to previous plans that started at $99.

"We've created a bigger, better and bolder children's museum," said Dianne Krizan, museum president. "Families will find ways to play, explore and learn together like never before."

The updates mark the first major renovations at the museum since 1995, when the museum moved to its current location. The reopening was originally scheduled for April, but a change in vendors doing part of the work caused a delay.

For residents looking for a sneak peek, the museum is offering a limited number of reservations for visits on five days starting on June 2. Those tickets went on sale Tuesday.