Minnesota's high school graduation rate rises to 81 percent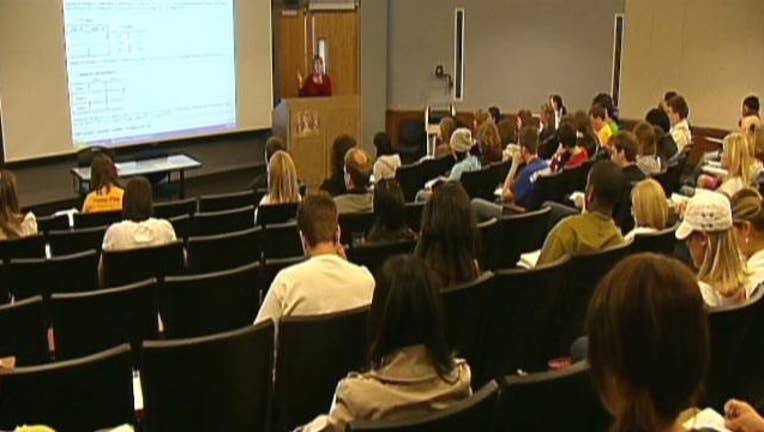 article
Newly released graduation data is showing continued growth of more Minnesota students graduating high school from the previous year. In 2014, 81.2 percent of Minnesota students graduated from high school – this is up from 79.9 percent in 2013.
"It is incredibly heartening to see our graduation rates continue on an upward trend," Commissioner Cassellius said. "Over the past four years, we have doubled down on our efforts to better support students on their path from K-12 to career and college, and these data show it is working."
According to the Minnesota Department of Education, students have shown an increase in graduation rates every year since 2011. This year's data brings Minnesota closer to a statewide goal of having a 90 percent graduation rate by 2020.
"This is a testament to all of the dedicated educators through Minnesota who make it their mission every single day to ensure all students have the chance to succeed," Commissioner Cassellius said.
The new graduation rates also show gap closure between white students and students of color throughout the state. Since 2011, the gap between white and black students narrowed by 8 percentage points, while the Hispanic to white gap has reduced by 9.6 points.
"Graduation rates continue to rise, even as the expectations for students have increased," the Minnesota Department of Education said in a statement. "Rigorous math standards adopted in 2007 were in place in 2011, and in 2013, students were tested on new, more difficult English language arts standards."
Another success has been the gap between students in poverty and their more "affluent peers," which has reduced by nearly 7 percentage points since 2011.
"While today's data show Minnesota is moving in the right direction, there is more work to do," Cassellius said. "We must maintain our urgency, working together to close gaps for all student groups and with that goal of a 90-percent graduation rate by 2020 always in our minds. It won't be easy, but I believe we can do it."
Click here to see Minnesota graduation rates trends in graphic form, or here to view the Minnesota Report Card.