Minnesota woman to join first lady at State of the Union address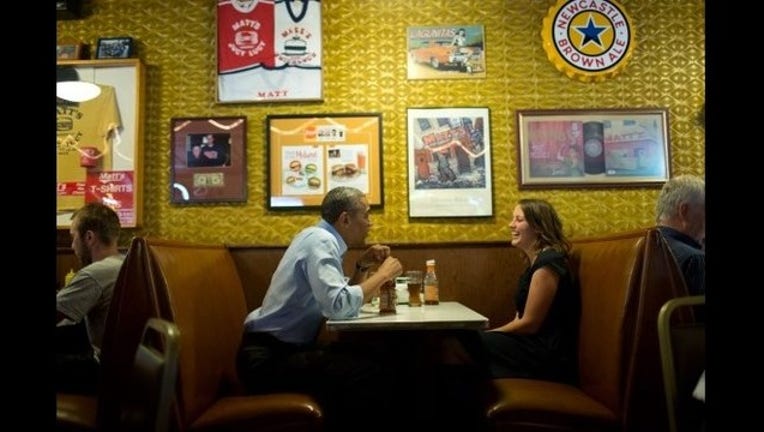 article
The White House announced Monday that Rebekeh Erler, whose letter brought President Obama to Minneapolis last summer, will be joining first lady Michelle Obama at Tuesday's State of the Union address.
Erler was featured in Obama's speech at the Lake Harriet Bandshell last June -- through it all, he kept referring to his middle-class muse whose letter brought him to Minnesota on the first stop of his "Day in the Life" tour.
The two met over lunch at Matt's Bar in south Minneapolis where they noshed on Jucy Lucy burgers while discussing the struggles her family faced after her husband's construction business folded.
"Our goal was to give the president an authentic opportunity to see at least part of the world through the eyes of this one working mom in Minnesota," White House Press Secretary Josh Earnest said.
According to the White House, "Rebekah's experience is representative of the experience of millions of Americans across the country right now. Even though our economy has undoubtedly made a comeback, too many folks are still stretched too thin."
It has been tradition for presidents to invite people to the State of the Union address whose stories of tragedy or triumph highlight issues or public policy. Erler will be among 22 invited guests sitting with the first lady.