Minnesota State Fair plans higher ticket prices, renovations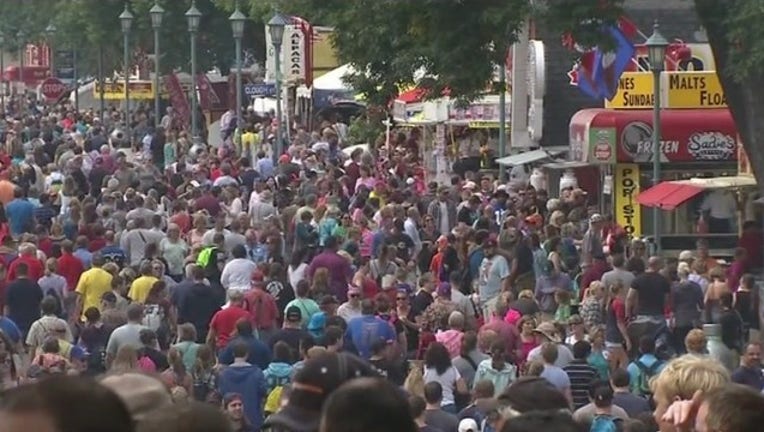 article
FALCON HEIGHTS, Minn. (KMSP) - The Minnesota State Fair has some big plans underway.
On Sunday, the State Fair's board of managers met to approve $4.6 million in capital work and $3.4 million in maintenance projects, according to a press release.
The project includes a $1 increase to ticket prices for the 2017 fair, scheduled Aug. 24-Sept. 4. Admission for adults 13-64 will be $14; children 5-12 and seniors 65 and over will be admitted for $11; kids under 5 are admitted free. Advance discount tickets for all ages are $11.
Other projects include "a new elevator at the west side of the historic Grandstand, major upgrades to the Swine Barn, two new information booths, new performance space outside the Education Building, renovations to the interior of the Creative Activities Building, scores of miscellaneous upkeep projects across the fairgrounds and more than $3 million in improvements to the State Fair's utilities and transportation infrastructure," the release said.
Also, a portion of the interior retail space in the Upper Grandstand will be transformed into "The Veranda," a new shopping and dining destination.
State Fair General Manager Jerry Hammer cited rising costs in fair production, guest services and facilities upkeep for the increase, according to the release.
All projects are funded through State Fair operating revenue and grants from the State Fair Foundation. The fair is financially self-supporting and receives no government aid of any kind.