Minnesota lawmakers accused of public make-out pay fine, won't file complaint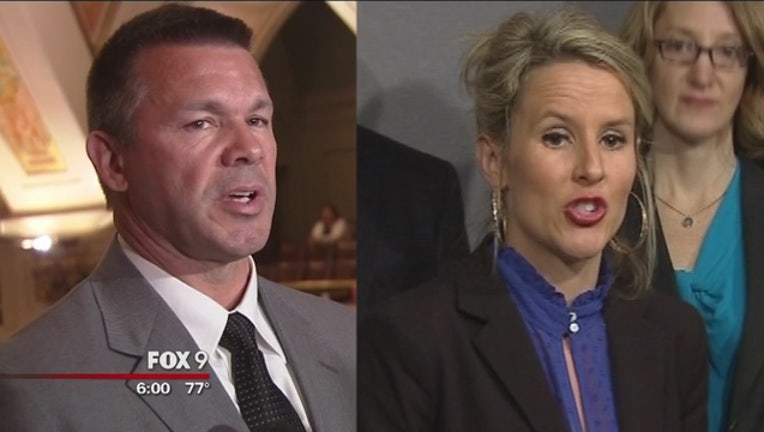 article
EAGAN, Minn. (KMSP) - The pair of Minnesota state lawmakers who were issued nuisance tickets for an alleged make-out session at Lebanon Hills Regional Park have agreed to pay $260 in fines, still don't agree with the citation, but won't be filing a formal complaint.
A park ranger issued a couple of nuisance tickets to Rep. Tara Mack (R-Apple Valley) and Rep. Tim Kelly (R-Red Wing) on Aug. 25, but the lawmakers claimed the ranger was lying about spotting the pair making out and seeing Mack's "pants pulled down" in a vehicle.

"While I disagree with some of the details of the park ranger's notes, I have decided not to file a formal complaint and instead pay the citation," Mack said in a statement on Friday.

Kelly released a separate statement at the same time, adding, "I still do not agree with what was written in the report, I have settled this parking/nuisance citation and have paid the fine."
Apparently, the ranger had spotted a parking issue. In a statement, Rep. Kelly said, "when we met, a park ranger approached my vehicle and told me I was double parked. I disputed his characterization and got out of the car to take a picture.  He became visibly agitated and returned to his own car."

The Dakota County sheriff who oversees the ranger said he stands by the citation, adding he had no reason to fabricate the incident.