Minnesota law enforcement warns of 'Mexican Oxy' pills containing fentanyl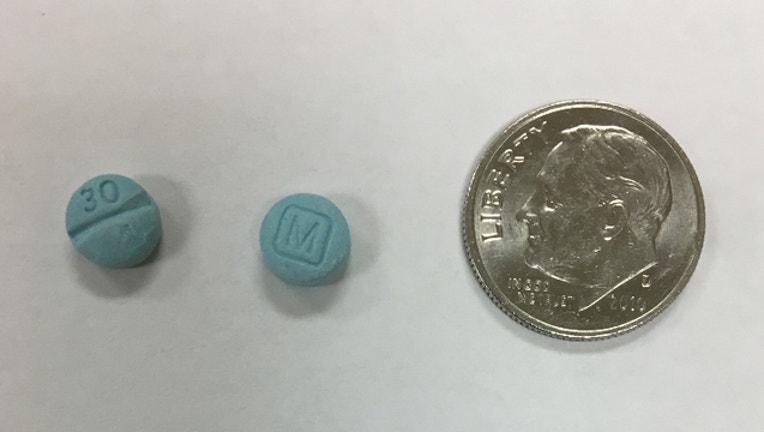 MANKATO, Minn. (FOX 9) - Minnesota law enforcement is warning a deadly drug known as "Mexican Oxy" could be circulating within the state.
The light-blue pills are marked with an "M" and the number 30. While marked as legitimately manufactured oxycodone, the pills actually contain fentanyl, according to lab testing by the Minnesota Bureau of Criminal Apprehension.
A 38-year-old woman's fatal apparent overdose in Mankato is linked to these pills, according to the Blue Earth County Sheriff's Office. Her death remains under investigation.
Investigators believe the pills are coming from Mexico.
"Counterfeit opioid drugs are designed to look like the real thing," said Drew Evans, BCA Superintendent in press release. "Your supplier has no idea which dose would kill you, and neither will you. There is no safe dose."
Authorities have linked other deaths nationwide to these pills.