Minnesota horse owners warned after equine herpes confirmed in neighboring states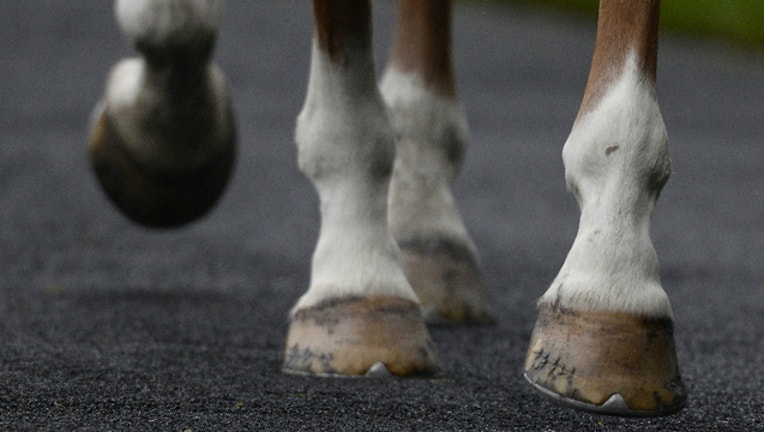 article
ST. PAUL, Minn. (KMSP) - Animal health officials are warning Minnesota horse owners after cases of a highly contagious horse disease have been confirmed in neighboring states.
According to the Minnesota Board of Animal Health, there are confirmed cases of Equine Herpesvirus Myeloencephalopathy (EHM) in North and South Dakota. While EHM has no known risk to people, the disease can be fatal to horses.
To reduce the potential of spreading the disease, health officials are urging horse owners to follow equine biosecurity tips, such as disinfecting tack, washing hands and avoiding contact between horses as the virus can spread nose-to-nose. Common symptoms include: fever, incoordination, rear leg weakness, inability to rise, diminished tail tone and urine dribbling. 
Horse owners and exhibitors coming to Minnesota are required to have a Certificate of Veterinary Inspection, which verifies their horse is not showing signs of contagious diseases.
In Minnesota, all positive EHM cases must be reported to the Board of Animal Health and the horse must be quarantined. Minnesota has not had a diagnosed case of EHM since 2015.
For more information about EHM, click here.