Minnesota girl with cancer honored by 'Cupcake Wars' idols passes away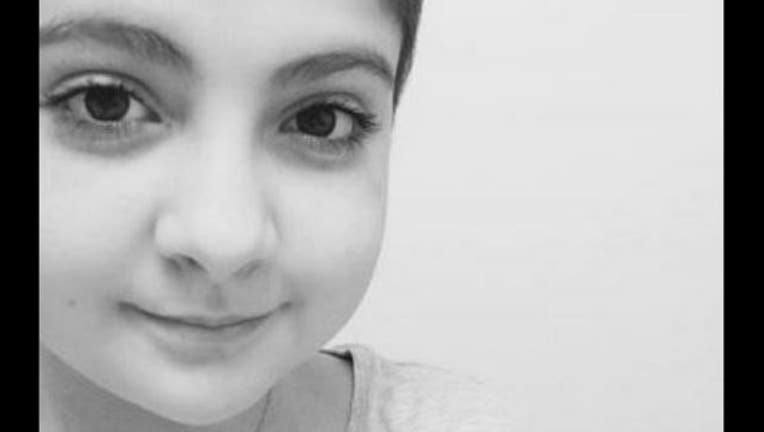 article
Less than 24 hours after Nadia Cakes announced the creation of a personal cupcake to honor Anya DeVol, a young Minnesota girl with terminal cancer, she passed away.
STORY- Minnesota girl with terminal cancer honored by 'Cupcake Wars' idols
A few weeks ago, the Food Network's Cupcake Wars winners gave Anya a private tour, spent several hours frosting cupcakes with her, and talking with her. 
"We fell in love with her," Jimenez said. "It was a very emotional day for us, seeing this beautiful child who has been through so much. I cried the whole way home that day."
Nadia Cakes will still be selling the "Anya" cupcake at their Minnesota locations in Maple Grove and Woodbury with all proceeds going to Anya's memorial fund today, April 15.
Here is the heartbreaking last CaringBridge post from Anya's family:
We just wanted to let you know that today, April 14th, at 2:42 pm our sweet Anya passed on to the other side. Last night around 4 am she fell asleep holding Mom's hand and didn't wake up lucid again. The nurse said her heart is very strong because it put up quite the fight. However she was struggling for breathes. The nurse made sure her medicine was put at the percentage so that she did not feel any pain at all. We have been by her bedside all day as a family. We were able to say each of our goodbyes and our I love you's. Her heart stopped the first time at 11:20 but then her body resuscitated itself into a semi-even breathing. It stopped again at 1:28 but again, she regained strength. We watched as her skin changed color and her muscles lost their tenacity. Tearfully, we could not understand why she was still around; if maybe there was something she needed to hear before she could pass. Mom asked Peter to go and get Anya's patriarchal blessing from her room (this is a blessing that is part of the LDS faith, it provides inspired direction from the Lord to endure ones life.) We sat and listened as Dad read out loud what Heavenly Father needed her to hear. Koda jumped up on her bed and fell asleep on her arm. Charlie and Fuzzy were sitting patiently on the floor next to her bed, just listening. Nadia and Peter were holding her hands. Once it was over, our tears were all dried up and we sat laughing and joking at memories of her. The windows were open letting in cool air, the sun was shining through the shades and we could hear the birds singing outside. The nurse walked out for a minute to answer a phone call. And our Anya slipped away, surrounded by family and peace. We want to thank you all for the support you have given our family for the last four years with our baby. Thank you for your generosity, grace, and kindness; but above all thank you for loving our darling girl. We are grateful for the life that she lived and for the fact that she can now be happy, reunited with Heavenly Father.
Much gratitude, many blessings,
The DeVols