Minnesota family becomes top fundraiser nationwide in March of Dimes event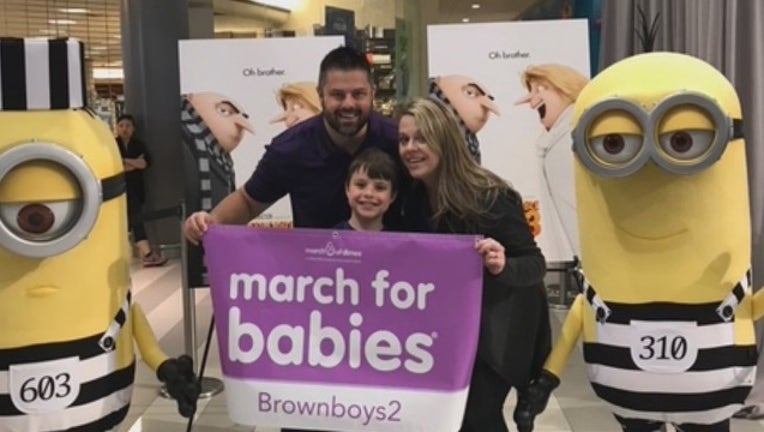 article
BLAINE, Minn. (KMSP) - A family from Blaine, Minnesota became the top fundraisers in the nation for the March of Dimes annual March for Babies event.
Jenny and Andy Brown have been raising money for the March of Dimes since they lost their first son, Colton, when he was born at only 24 weeks. Their second son, Ryland, was also born premature but survived.
At March for Babies Minneapolis alone, the Browns raised more than $89,000. In all this year, the family set a goal to raise $100,000 for the organization and exceeded their goal by raising $103,000, including company matches.
"My wife Jenny and I are honored to be recognized as the top family fundraising team in the country because we know first-hand how March of Dimes can help support the health needs of moms and babies," said Andy Brown in a statement. "As avid supporters of the organization, we are truly humbled our efforts will help to build healthier families and look forward to furthering our family's commitment by serving on the Greater Minnesota Board."