Minnesota faith leader granted delay of deportation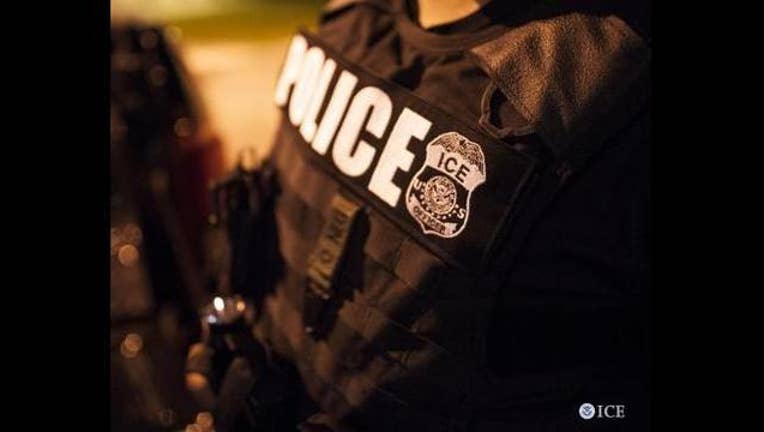 article
(KMSP) - A Minnesota man who was reportedly arrested by U.S. Immigration and Customs Enforcement agents and was facing deportation has been granted a "delay of deportation," according to officials with the multi-faith group ISAIAH.
An ISAIAH spokesperson says Carlos Urrutia was taken into custody by ICE agents at a court hearing last week. Urrutia has lived in the U.S. for about 25 years and is a faith leader for a Roman Catholic congregation in the Twin Cities metro area. Urrutia was scheduled for deportation on Wednesday, but his immigration lawyer told ISAIAH he received a delay of deportation and will not be deported this week.
Leaders with ISAIAH were critical of the ICE agents' actions.
"Like any other person, Carlos deserves dignity and respect, and an opportunity to thrive," said Catalina Morales, lead organizer with ISAIAH Minnesota. "Like many, his past hasn't been perfect, but imperfection should never be a reason to mistreat or deny the humanity or sanctity of anyone. Nothing is fair or just about how we as a nation have chosen to treat our immigrant neighbors, or how Carlos has been treated."
A spokesperson for ICE released the following statement:
"On July 26, 2018, deportation officers with U.S. Immigration and Customs Enforcement (ICE) arrested Carlos Enrique Urrutia, 44, a citizen of Mexico, on immigration violations.  As the impromptu video shows, the ICE officers identified themselves to Urrutia prior to his arrest at Ramsey County District Court in St. Paul, Minnesota. ICE officers arrested Urrutia immediately after he was convicted of a felony for injuring a pedestrian with his vehicle while under the influence of alcohol in March 2017.
"Urrutia has three prior criminal convictions, including two previous driving while intoxicated convictions.  
"Urrutia remains in ICE custody pending the resolution of his request with the U.S. Court of Appeals (Eighth Circuit)."