Minnesota ACLU joins lawsuit to obtain records on Trump travel ban implementation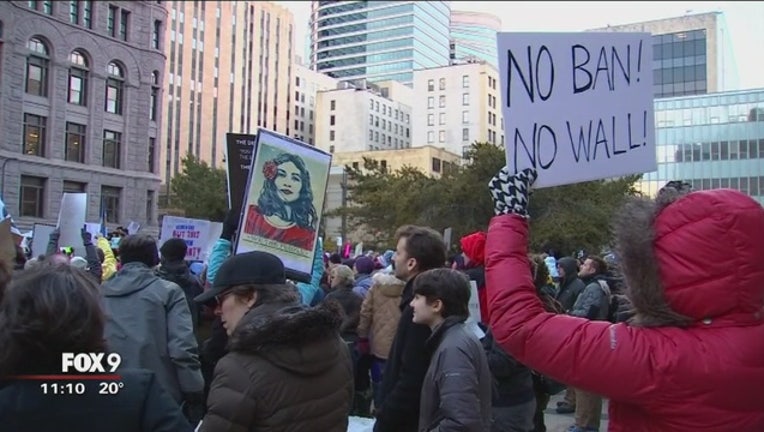 article
MINNEAPOLIS (KMSP) - The American Civil Liberties Union of Minnesota is joining nine other ACLU chapters across the Midwest in filing a Freedom of Information Act lawsuit over documents pertaining to the implementation of President Donald Trump's travel ban, according to a release.
Wednesday's lawsuit is against the Customs and Border Protection's Illinois Regional Field Office, specifically seeking to obtain public records related to the implementation of both instances of Trump's travel ban from Middle Eastern Countries. ACLU officials say little information has been released about detentions and instances of people being turned away at airports. 
"It is important that we know how people are being treated when they travel to Minnesota," ACLU-MN's Interim Legal Director John Gordon said. "Transparency of government action is important to ensure that everyone's rights are respected."
This is one of 13 total FOIA lawsuits filed by ACLU chapters in relation to the travel ban--an executive order originally filed Jan. 27 before being temporarily blocked by a federal court. Trump subsequently filed a similar, but slightly revised travel ban a few months later, but that attempt was also blocked. 
Illinois, Indiana, Iowa, Kentucky, Missouri, Nebraska, Ohio, South Dakota and Wisconsin are the other states included in the lawsuit, all of which are covered by the CBP's Illinois office. A FOIA request was originally filed Feb. 2 and has not been "substantively" responded to, ACLU officials said, prompting Wednesday's lawsuit.