Minneapolis-St. Paul International Airport traffic up 24% in 2022, airport reports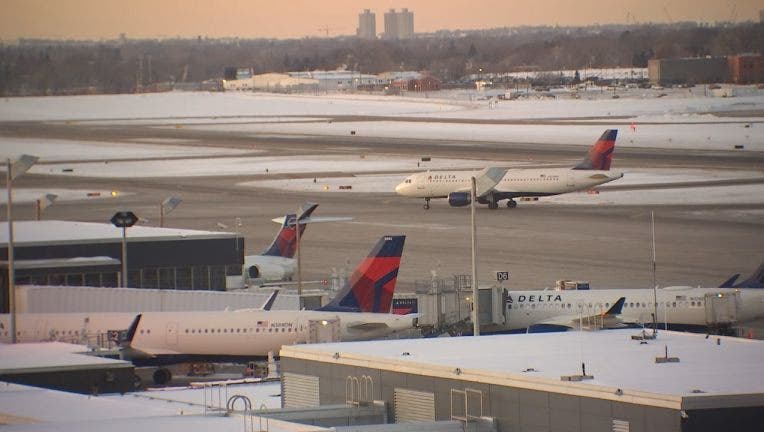 article
MINNEAPOLIS (FOX 9) - Minneapolis-St. Paul International Airport (MSP Airport) announced air traffic increased 24% in 2022 over 2021, a sign that travel is in recovery after the COVID-19 pandemic.
MSP Airport saw 31.2 million passengers go through the airport in 2022 was 79% of the number the airport saw in 2019 (the last pre-COVID year) when they saw 39.6 million travelers. 
"Our recovery over the last year included several bright spots, highlighted by a continued expansion of domestic routes and a significant rebound in international service," Brian Ryks, CEO of the Metropolitan Airports Commission said in a press release. "As we look to further close the gap to pre-pandemic passenger levels, we're encouraged airlines have already announced new destinations and flight frequencies for 2023 and that they continue to utilize larger aircraft with more seat capacity to meet increased demand out of MSP."
The airport also said it averaged 756 aircraft a day, up from 711 in 2021.
That totaled 276,046 total operations. Of those 180,798 were by major carriers and 95,248 were by smaller regional airlines (typically 50-76 seats).
The top five airlines in passenger market share were: 
Delta: 71.10%
Sun Country: 10.80%
American: 4.60%
Southwest: 4.40%
United: 4.20%