Minneapolis man charged in fatal shooting between brothers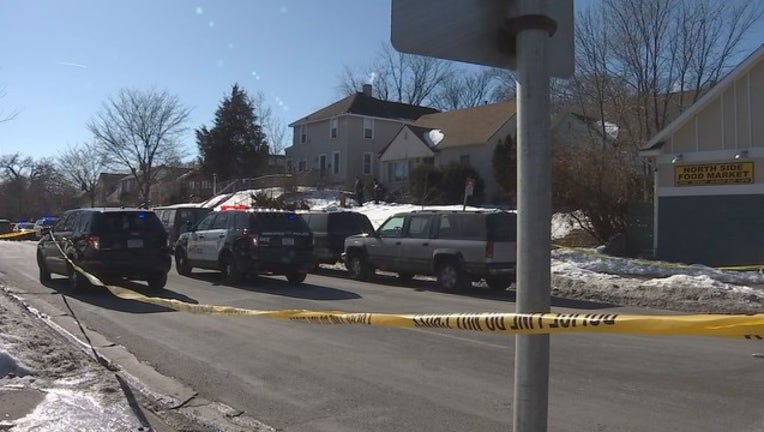 article
MINNEAPOLIS (KMSP) - A 48-year-old man was charged for reportedly shooting and killing his brother in the basement of a home in north Minneapolis, according to the criminal complaint.
Antonio Tony Clark of Minneapolis is charged with two counts of second degree murder and one charge of illegally possessing a firearm. If convicted, he faces 40 years in prison and a $30,000 fine.
On Feb. 16, Minneapolis police responded to a home in the 3500 block of Lyndale Avenue North on a report of a shooting. A witness brought police to the basement where they found a man dead inside a closet. Lying next to him was a small caliber handgun. 
The Medical Examiner's Office later identified him as 42-year-old Anthony Clark.
Throughout the investigation, police learned Antonio Clark shot and killed his brother Anthony.
After speaking to witnesses--including Anthony's girlfriend and nine-year-old son--police learned Antonio arrived at the home in a truck and then went inside looking for someone. Anthony then followed him into the basement.
A witness in the room told police she overheard the two men arguing. Anthony told Antonio to get out of his home and then she heard three gunshots and Antonio's voice saying, "My brother just shot at me," followed by three more gunshots. After the gunfire she heard Anthony say, "My brother just shot me." She heard Anthony slide down the wall and footsteps leaving up the stairs.
Antonio later showed up at North Memorial Medical Center with non-life threatening gunshot wounds. When police asked him about his injuries, he claimed he had been robbed in a home full of "dope fiends."
Police determined Anthony shot from the small caliber handgun, which was found near his body, and Antonio used a larger caliber handgun which remains missing.
Antonio is scheduled for his first appearance in court on Friday.