Minneapolis Council proposes ballot initiative shifting police oversight to Council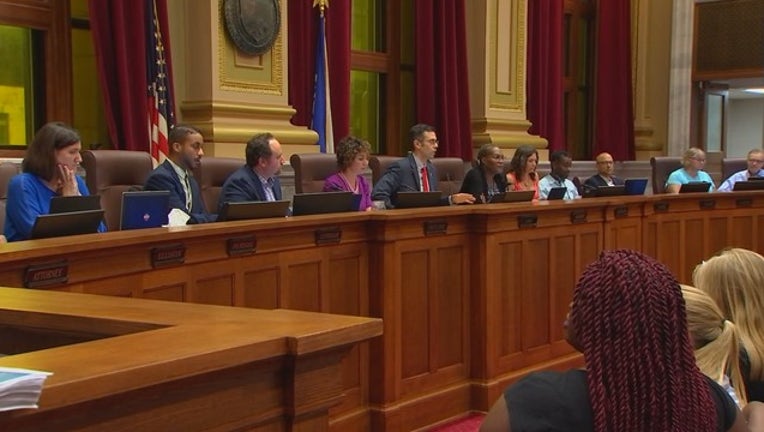 article
MINNEAPOLIS, Minn. (KMSP) - The Minneapolis City Council approved the language for a proposed ballot question to shift oversight of the Minneapolis Police Department from just the Mayor to the Mayor and City Council Friday.
The council first discussed the matter Tuesday, but Friday they formally approved the language that would appear on ballots across Minneapolis.
The ballot question would read:
Shall the Minneapolis City Charter be amended to remove from the Mayor complete power over the establishment, maintenance, and command of the police department, and to provide instead that such power over the police department be shared between the Mayor and City Council, as provided for other charter departments?
The Charter Commission is now tasked with reviewing the language. It has 150 days to take up that matter. The commissioners can either approve the language, reject it or offer a new proposal. That recommendation will got back before the City Council for a vote.
The City Council has until Aug. 24 to submit the final ballot language onto the Nov. 6 ballot.