Michigan representative angered by MSU shooting: 'F*** your thoughts and prayers'
A Michigan state representative released a passionate statement after a mass shooting at Michigan State University that claimed the lives of three students and left five wounded Monday night. 
Ranjeev Puri, the Democratic Majority Whip in the Michigan House of Representatives, posted an official letter on Instagram Tuesday and didn't hold back his emotions, starting his first sentence with "F*** your thoughts and prayers."
RELATED: Michigan State shooting: Resources available to students
Puri elaborated in the letter by extending condolences to the Michigan State community impacted by the shooting while calling for action to address the senseless gun violence that continues to plague the country.
"What happened in East Lansing is unfortunately far too common. Going to school in America, whether it's pre-school or college, means risking your life everyday to the threat of a mass shooting. Yet all we have offered up are empty solutions—traumatizing active shooter drills and bulletproof backapacks," he wrote.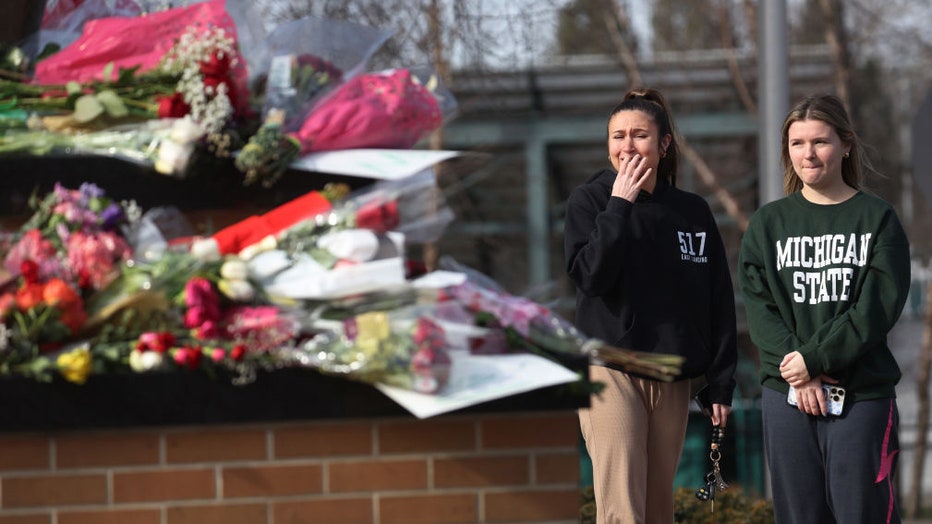 People visit the Spartan statue on the campus Michigan State University on February 14, 2023 in Lansing, Michigan. A gunman opened fire on the campus last night killing three students and injuring several others. (Scott Olson/Getty Images)
The state representative continued writing "we do not need to live like this" as he explained that the U.S. is the only place where mass shootings happen leaving people feeling "desensitized" and calling it a "never-ending horrific cycle of gun violence."
"We are not even two full months into 2023, and this marks the 67th mass shooting of the year, along with over 2,215 mass shooting gun deaths," Puri shared.
RELATED: Michigan State shooting victims: Everything we've learned about the 8 students shot
Puri added "thoughts and prayers without action and change are meaningless" and shared that his office will work tirelessly to pass common sense gun reform.
"We will not stop until our students can attend school without fear, our communities can attend places of worship in peace, and our society is safe from senseless gun violence," he concluded.
The shooter who killed three students and wounded five at Michigan State University was a 43-year-old with a previous gun violation who fatally shot himself after an hourslong manhunt that ended in a confrontation with police miles from campus, officials said Tuesday.
RELATED: Michigan State shooter: What we know about the suspect
Investigators still were sorting out why Anthony McRae fired inside an academic building and the student union shortly before 8:30 p.m. Monday. The shootings led to a harrowing campus lockdown and a search for the gunman that ended roughly three hours later.
The Associated Press contributed to this report. This story was reported from Washington D.C.