Michigan pothole so large police officer stands knee-deep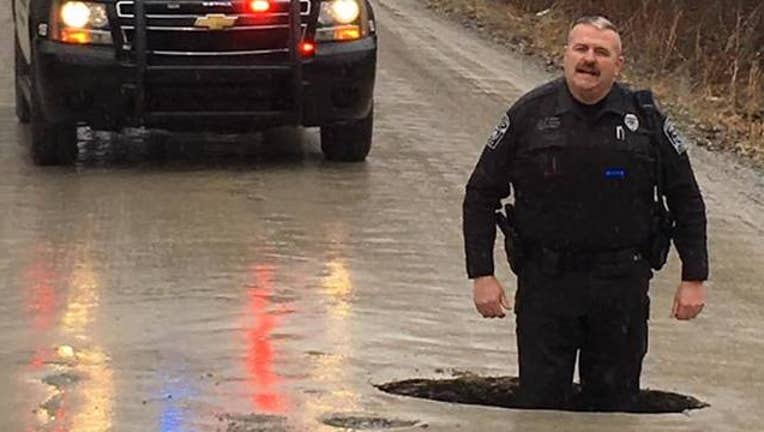 article
(FoxNews.com) - The slow thaw from this winter's bitter cold has caused potholes to open up across Michigan, but one crater in particular was large enough to fit a police officer up to his knees on Friday.
The Grand Blanc Police Department said in a Facebook post the crater was discovered on McWain Road in Grand Blanc Township, located about 65 miles northwest of Detroit.
The department posted a photo showing Officer David Clark standing inside a pothole. Clark, who police said is 6 feet 5 inches tall, stood in the pothole for perspective to show how large the crater was.
Clark fit in the large hole all the way up to his knees.
The roadway had to be closed until the Genesee County Road Commission made temporary repairs, according to police.
The large crater is just the latest in an issue causing headaches for drivers across the region.
Tire service calls across Michigan are 32 percent higher than this time last year, a representative from AAA told FOX2 Detroit on Thursday.
Motorist Jim Harrison told the television station he blew out four of his tires after striking a huge pothole on Interstate 696.
"I hit it so hard the front window snapped," he said.
More on FoxNews.com.