Mega Millions jackpot soars to $910 million after no one wins top prize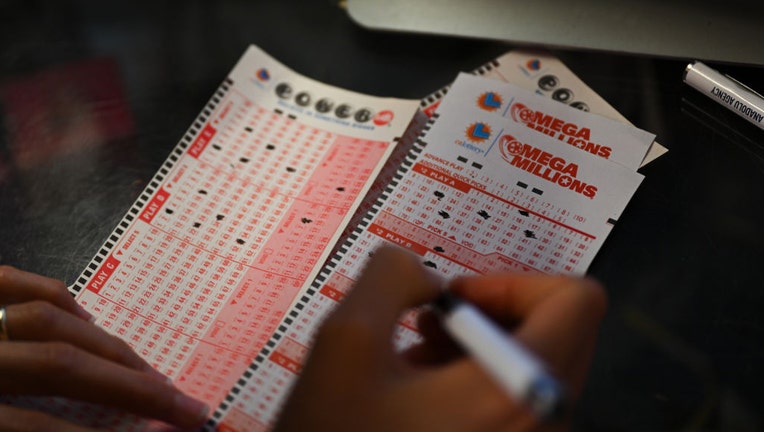 article
The Mega Millions jackpot climbed to an estimated $910 million after Tuesday night's drawing produced no big winners, extending a stretch of bad luck dating back to April.
The numbers drawn were: 3, 5, 6, 44, 61 and the yellow ball 25
The absence of a winner for the estimated $820 million jackpot brings the count of fruitless drawings to 28, at least for the big prize.
The new $910 million prize is among the largest in U.S. lottery history and follows a $1.08 billion Powerball prize won by a player July 19 in Los Angeles. California lottery officials haven't announced a winner for that jackpot, which was the sixth-largest in U.S. history.
RELATED: Mega Millions jackpot jumps to $820 million
The largest U.S. jackpot was a $2.04 billion Powerball prize won in November 2022.
Jackpots in the two lottery games grow so large because the steep odds make winning so unlikely, allowing the grand prize to roll over again and again. The odds of winning the Mega Millions jackpot are 1 in 302.5 million.
The game pays out many more smaller prizes, which start at $2. The overall odds of winning any prize is 1 in 24.
Two tickets for Tuesday's drawing matched all five white balls to win the game's second-tier prize. One, sold in Texas, is worth $4 million because it included the optional Megaplier (available in most states with an extra $1 purchase), which was 4X on Tuesday night. The other was sold in Maryland and wins the standard $1 million prize.
The $910 million pot on the line Friday night will be that high only if a sole player wins and they choose to be paid through an annuity of one immediate payment and 29 annual allotments. But jackpot winners nearly always take the cash in a lump sum, which for Friday night's drawing would be an estimated $464.2 million.
Mega Millions is played in 45 states, Washington, D.C., and the U.S. Virgin Islands.