Mayor Hodges rejects Chief Harteau's choice for 4th Precinct Inspector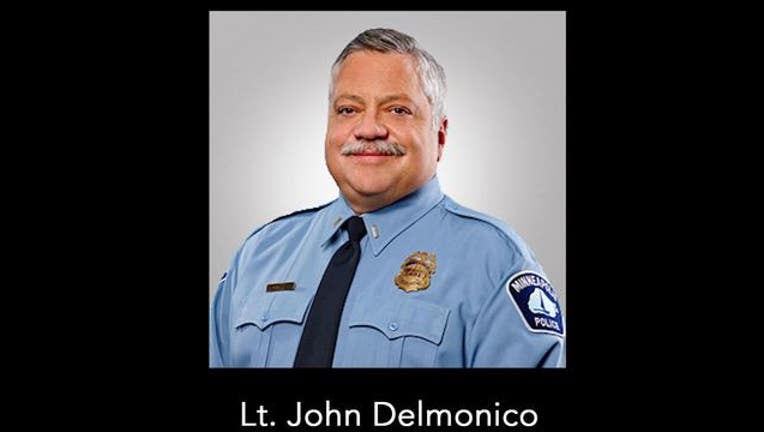 article
MINNEAPOLIS (KMSP) - Mayor Betsy Hodges has rejected Minneapolis Police Chief Janee Harteau's choice for inspector of the Fourth Precinct.
On Wednesday, Harteau announced Michael Kjos as the new Deputy Chief of the Operations Bureau and that Lt. John Delmonico would be taking Kjos' place as Fourth Precinct Inspector.
However, hours later Hodges released a statement, saying "Delmonico will not be the inspector of the Fourth Precinct."
Hodges went on to say she didn't "make this decision lightly" and that while "there are many leadership roles for which he could be a good fit, that does not include inspector of the Fourth Precinct."
In 2014, Delmonico served as the president of the Minneapolis Police Union. At the time, a picture of Mayor Hodges and a man with a criminal past pointing at each other caused controversy. Delmonico was among those who spoke out against the photo because he felt the hand gestures could be misconstrued as gang signs.
Mayor Hodges' full statement
"I have informed Chief Harteau that I celebrate the selection of current Fourth Precinct Inspector Mike Kjos as deputy chief. I have also informed her that John Delmonico will not be the inspector of the Fourth Precinct.

"I don't make this decision lightly. Chief Harteau has been, and is, a good steward of the department, and I have supported her major personnel decisions. She has been a strong partner with me in advancing the most progressive policing work that any city in America is doing.

"I learned only today of the Chief's decision. While I appreciate Lt. Delmonico's many years of service, and believe that there are many leadership roles for which he could be a good fit, that does not include inspector of the Fourth Precinct.

"At this moment in the life of North Minneapolis, we need another kind of leadership for the next phase of the work that we are doing to build trust and transform relationships between police and community. Therefore, I have informed Chief Harteau that he will not serve as inspector of the Fourth Precinct.

"I look forward to working with Chief Harteau to find a new inspector for the Fourth Precinct."