Mayo Clinic helps offer $6 personal trainer workouts to under-served groups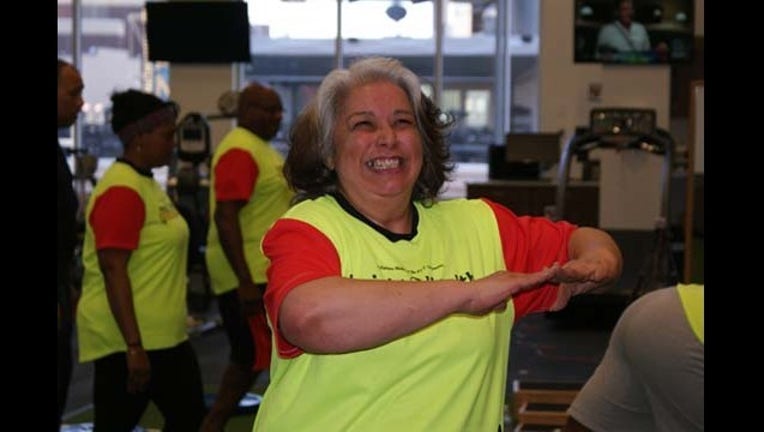 Mayo Clinic Square rolled out the welcome mat Saturday. The world-renowned medical facility hosted its largest public event at its new digs in the renovated Block E Building in downtown Minneapolis.
The Mayo Sports Clinic used the morning to introduce its partnership with a program called Insight 2 Health Fitness Challenge. It's a 10-week fitness program for underserved populations in the Twin Cities. It offers affordable rates of fitness training and overall wellness coaching to those who might never step into a gym otherwise.
Workouts with a certified trainer cost about $6 each session and come with weekly guidance from nutritionists and licensed therapists who discuss a variety of topics with clients. 42-year old Shelia Sweeney signed up a second time after losing 16 pounds during her first go-around in the program. 
"I never had any energy, I was always burned out but now I have all kinds of energy," said Sweeney.
Rochester-based Mayo Clinic is surveying participants like Sweeney to find out what types of barriers people have to climb to keep fit. Doctors and exercise professionals will help tweak the fitness program. Mayo doc, Tammi Howard said the study will also provide insight into improving public education.
"Words can't describe what the potential might be when you align yourself with a world-class institution like the Mayo Clinic," said Tyrone Minor who co-founded the Fitness Challenge (with Al McFarlane). "We want to create a scale-able model we can take world-wide."
Minor, who owns and operates a fitness club in St. Paul called F.I.T Lab Co, led participants in a show and tell group exercise demo in the expansive sports clinic.
There were also free blood pressure readings given along with tours of the facilities which opened in October on the 3rd floor of the former Block E. The center lives in what was the 15 movie theatre complex (one of the theatres was saved and will be used as a presentation space). It also includes; evaluation rooms, weight lifting space with windows overlooking Hennepin Avenue, a large artificial turf area and an enlarged MRI machine.
The new practice space and administration offices for the Minnesota Timberwolves and Lynx are currently being renovated within the Mayo Clinic Square.