Massive 'ice shoves' pile up on Wisconsin shoreline of Lake Superior
ASHLAND, Wis. - Chunks of ice piled up along the shore of Lake Superior Tuesday, as temperatures began to rise in Northwest Wisconsin. 
Video footage, captured by local photographer Cheryl Koval, showed the ice piling up on April 25 in Ashland. 
The frozen pieces, also known as "ice shoves," are chunks of ice that are pushed onto land by wind, currents and temperature changes, according to Weather Underground. Sometimes, ice shoves are also called "ice tsunamis." 
Koval wrote on YouTube that the ice shoves were "starting to get bigger." 
RELATED: Ice shoves on Lake Winnebago
According to FOX 6 Milwaukee, the phenomenon typically occurs in the spring and can cause significant damage to shorelines and nearby structures.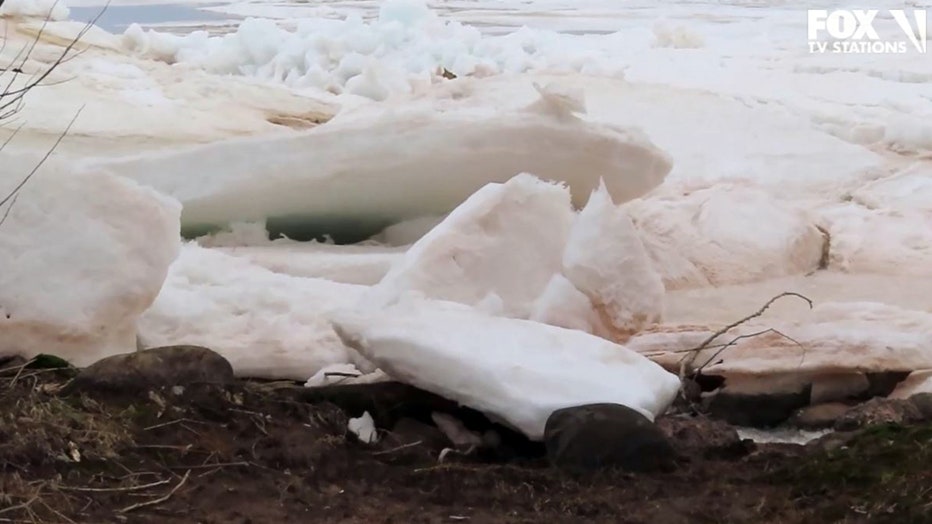 The springtime phenomenon can cause damage to shorelines and nearby structures.
"You get the ice – it melts – but not totally, so it's still out there floating in chunks, and then the wind comes along and literally blows it on shore," a FOX meteorologist explained. 
Across North America, there are several lakes in the U.S. and Canada that experience the correct combination of conditions to produce ice shoves during the springtime. 
This include lakes in Canada, Minnesota and Wisconsin. 
This story was reported from Los Angeles.