More than 100 mass shootings impact U.S. so far in 2023, gun violence data reveals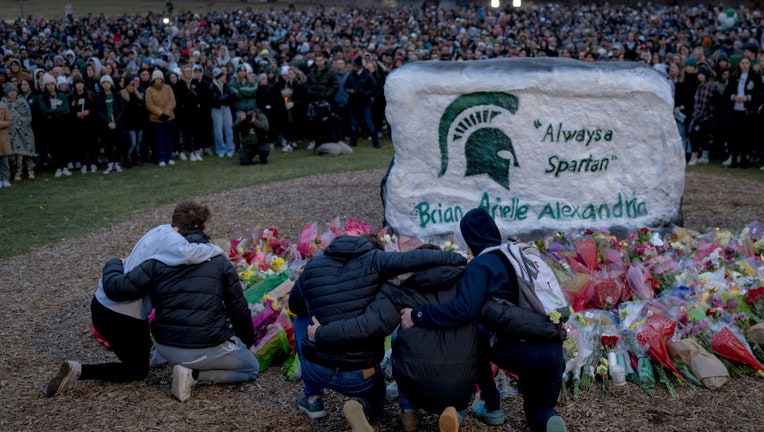 article
In only three months, the United States surpassed 100 mass shootings in 2023, according to data from the Gun Violence Archive. 
As of Wednesday, 104 mass shootings have been reported by the Gun Violence Archive this year. The non-profit organization defines a mass shooting as a minimum of four victims shot, either injured or killed.  GVA data shows there were 52 mass shootings in January, 41 in February, and 12 in March. 
RELATED: Lunar New Year massacre: Victims of the Monterey Park mass shooting
Thirteen people were injured, and three died in multiple mass shootings reported on March 5 in Shreveport, Louisiana; Capitol Heights, Maryland; Lake City, Florida and Bolingbrook, Illinois, the GVA noted. 
The shooting in Illinois marked the 100th mass shooting in 2023 that left three people dead, including a 9-year-old girl, Axios reported. 
And in February, three people were killed and five were injured in a shooting on Michigan State's campus. 
RELATED: Half Moon Bay shootings leave 7 dead; suspect in custody
Citing Gun Violence Archive data, Forbes reported that mass shootings this year have left 149 people dead and almost 400 injured.
Three of the deadliest shootings this year occurred in California in January.  Eleven people were killed as they welcomed the Lunar New Year at a dance hall, a farmworker killed seven people in back-to-back shootings at two Northern California mushroom farms, and an alleged gang member killed six people, including a teen mother and her baby, the Associated Press reported. 
Last year, 647 mass shootings occurred in the U.S. in which at least four people were killed or wounded, according to the Gun Violence Archive.
RELATED: Family of 6 including baby shot to death in California
Statistics from the GVA reveal that the U.S. didn't reach 100 mass shootings until March 19 in 2022, and March 22 in 2021. However, in 2018, 2019, and 2020, the nation didn't reach 100 mass shootings until May.
The GVA notes that a total of 7,749 people have died from different types of gun violence, including murders and suicides so far in 2023. 
The Associated Press contributed to this report.  This story was reported from Washington, D.C.