Mankato rolls out purple carpet for 50th year of Vikings training camp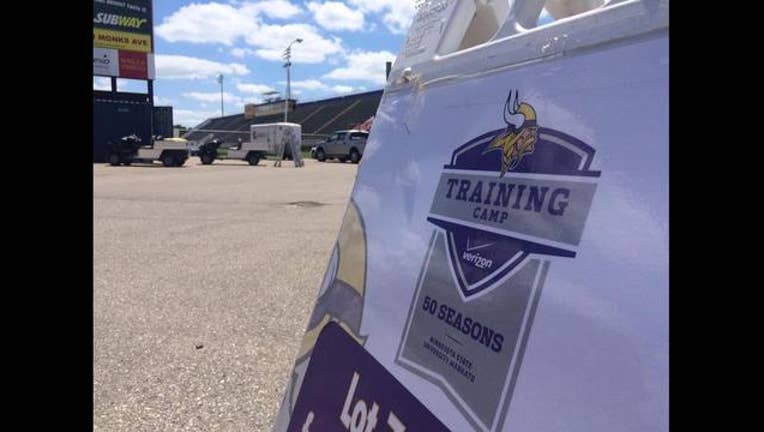 article
Although football season is still several weeks away, people in Mankato, Minn. are getting ready for their annual dose of professional football. Vikings training camp starts this weekend and this year marks 50 years since they have been there.
"This is the longest running relationship between an NFL team and a city for camp," Shelley Harrison, curator of the Blue Earth County museum where they are celebrating with decades of training camp material on display, said.
"We are excited to have this exhibit," Harrison said. "It's all donated by community members who always come to training camp."
The memorabilia in town is also a chance for Vikings fans to take a stroll down their own personal memory lanes.
"This really has a community feel and that's what makes it a special thing," Vikings Marketing member Shane Bowyer said.
Players will arrive on Saturday for training camp -- Sunday will be their first practice of the preseason