Man, woman, 18-month-old child killed on Minnesota roads on Tuesday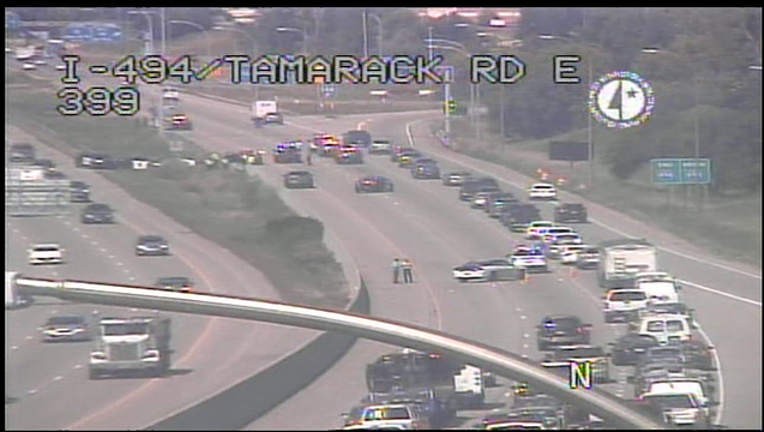 WOODBURY, Minn. (KMSP) - Since 2 a.m. Tuesday morning, a man, a woman and an 18-month-old child lost their lives on Minnesota roads.
According to state patrol, a woman was struck by a semi truck around 2 a.m. Tuesday in Hector, Minnesota.
At about 8:15 a.m., a woman was severely injured and her 18-month-old child died in a single-vehicle rollover crash in White Township outside Virginia, Minnesota.
Additionally, on Tuesday afternoon, a man was struck by a semi truck on Interstate 494 just south of I-94 in Woodbury, Minnesota.
Two northbound lanes of I-494 were closed for the incident, which remains under investigation.
Finally, just before the evening rush hour, a car rear-ended a school bus in Forest Lake. About 50-60 kids were on the bus, but none were injured. The driver of the car, however, was injured.