Man with pickup truck full of weapons charged with burglary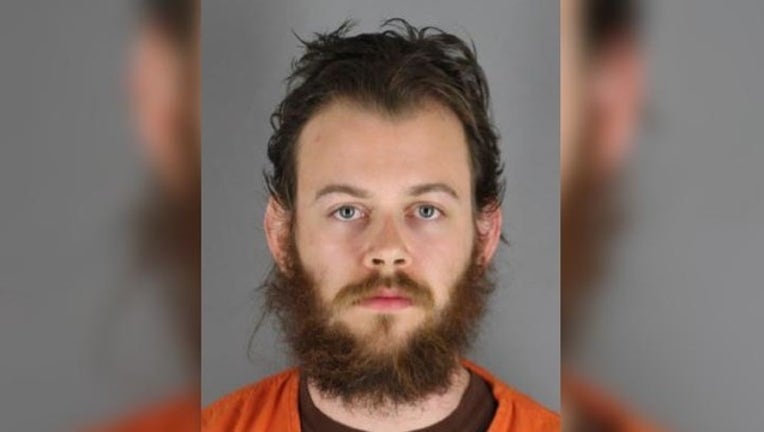 EDEN PRAIRIE, Minn. (FOX 9) - The man arrested in Eden Prairie with a pickup truck containing guns and ammunition was charged with a single count of third-degree burglary, the Hennepin County Attorney's Office announced Tuesday.
According to a release, 25-year-old John Ross Whitaker of St. Paul was also charged with possession of stolen property.
Around 2:30 a.m. March 9, St. Louis Park police were sent to the Frontiersman Sports gun store after a security alarm was triggered. According to the criminal complaint, police did not find any sign of forced entry.
The store owner arrived and reviewed surveillance video, which "revealed a man wearing all black clothing, shoes and black mask or balaclava in the store. The burglar walked to a display case and took a Walther and an H&K 9 mm handguns."
According to the complaint, the man also stole about 40 boxes of ammunition and magazines for the guns and stuffed them in a duffle bag. Other video showed the burglar pick the lock on the back door and the lock on an interior door. He reportedly left out the back door and climbed into a light-colored pickup truck.
Then, around 5:15 a.m. Monday, Whitaker rang the doorbell of an Eden Prairie home. The homeowner recognized Whitaker as one of his patients and opened the door. According to the complaint, Whitaker was dressed in all black and began to speak nonsense. He also was driving a light-colored pickup truck with U-Haul lettering and the doctor eventually called police.
Responding officers found Whitaker near the home and, while speaking with him, saw a handgun in the left breast pocket of his coat. He was immediately arrested at the scene.
Officers also recovered a second gun in Whitaker's coat pocket. According to the complaint, the two guns were loaded and matched the two stolen from Frontiersman.
Police also found a duffle bag in his truck containing a black ski mask, lock picking tools, ammunition and two more guns.
Whitaker is in custody at the Hennepin County Jail.