Man stole $28k during armed robbery of St. Paul bank: Charges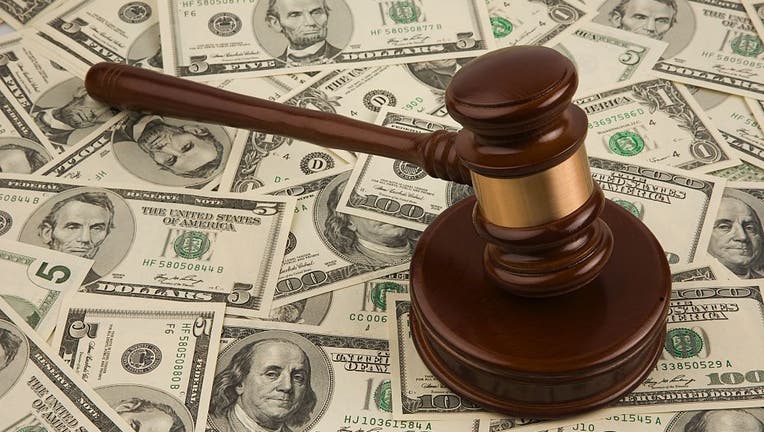 article
ST. PAUL, Minn. (FOX 9) - A 42-year-old man faces felony charges for allegedly stealing over $28,000 during an armed bank robbery in St. Paul on Tuesday.
Prosecutors charged Andre Christopher Nelson, 42, with three counts each of first-degree aggravated robbery and second-degree assault with a dangerous weapon for the armed robbery of Huntington Bank in St. Paul.
According to charging documents, Nelson entered the bank on the morning of Jan. 17 wearing sunglasses, gloves, a skull mask, and armed with a handgun. Two bank tellers told police that Nelson said he wouldn't hurt anybody but demanded they put money in his grocery bag while pointing a gun. 
The bank tellers gave Nelson $8,302.05 from their drawers, but he demanded more cash. The tellers went to a different area of the bank as Nelson followed, pointing a gun at their backs, according to the complaint.
In the back, Nelson encountered a third bank teller and specifically requested money from the back right of his drawer. Police said the bank teller knew that area contained a tracker, and he gave Nelson around $20,000 from the drawer.
Nelson then told the tellers to "Have a nice day. Stay warm" and left the bank on foot, the complaint states.
Police followed the tracker's location and took Nelson into custody. Law enforcement recovered the grocery bag, which contained $28,187 in cash, an unloaded handgun, a skull mask, gloves, sunglasses, and a money tracker from the bank.
Nelson made his first appearance in Ramsey County Court Thursday morning. The judge set his bail at $500,000, according to court records.