Man missing at sea for days found alive adrift in life raft in middle of Pacific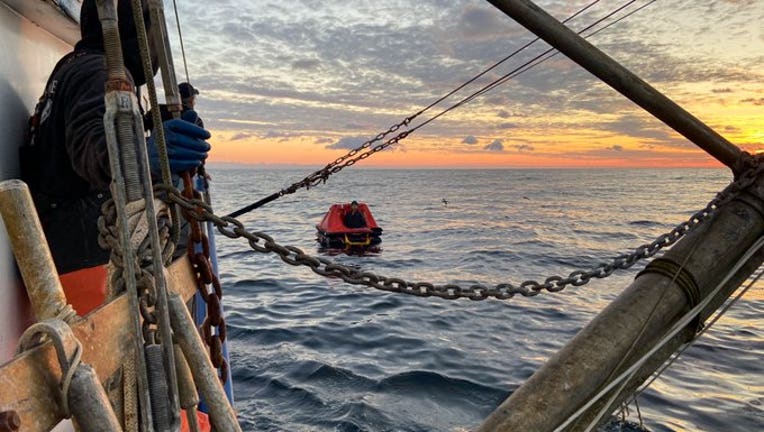 article
A mariner whose boat went missing at sea several days ago off the Washington coast was found alive adrift in a life raft dozens of miles from shore, the U.S. Coast Guard said. A second man remains missing. 
The 43-foot Evening left Westport, Washington, on Oct. 12 with two people on board, according to the Coast Guard. The boat was scheduled to return home on Oct. 15 but never made it.
The Coast Guard was notified of the missing vessel earlier this week and launched an extensive search covering 14,000 square miles off the coast over eight hours before suspending the search Wednesday, the agency said.
However, on Thursday night, another vessel found a life raft about 70 miles northwest of Cape Flattery, Wash and west of Vancouver Island. 
Inside was one of the missing mariners, the Coast Guard said. The Good Samaritan vessel contacted the Canadian Coast Guard, which flew the man to British Columbia for treatment.
The U.S. Coast Guard said he's reportedly in stable condition.
The second mariner remains missing at sea. The Coast Guard is still investigating what happened to the evening.