Man charged for holding woman hostage for nearly a year, traveling cross country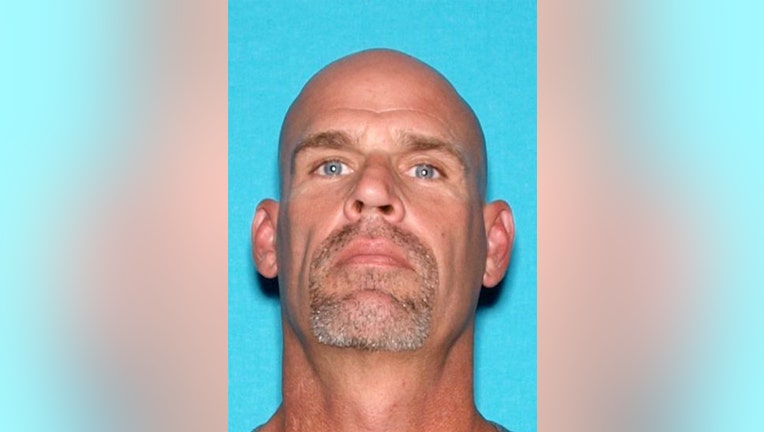 article
A 57-year-old man is facing multiple charges after authorities say he held a woman hostage for nearly a year, spending her money and physically assaulting her as he continued to move her from state to state. 
The woman was able to escape earlier this month to a gas station in New Jersey, where he was eventually arrested and is facing the charges. 
The New Jersey attorney general and state police superintendent said the woman, who is not being identified, met a man by the name of "Brett Parker" at a gas station along an interstate in New Mexico in February of 2022. 
At his request, she agreed to give him a ride to Arizona and told police she eventually entered voluntarily into a relationship with him. 
About a month later, authorities said he first physically assaulted her while the two were in California. The woman told police it was at that time she began to feel she was unable to leave the relationship. 
"During their time together, (the suspect) allegedly took away the woman's phone, confiscated and utilized her debit cards, and isolated her from her family," authorities in New Jersey elaborated. 
Several months later, in December of 2022, the two made their to New Jersey where they eventually were staying in a rented room in Bass River Township, which is about 25 miles north of Atlantic City. 
The woman told police she noticed a deadbolt inside a door of a nearby gas station during a prior visit, and made plans to escape there when she was able. 
On Feb. 7, she escaped during an argument that got physical, police said, and ran to the gas station and bolted the door. The man followed her there and tried to get inside, but left when he realized it was locked. 
The police were called and the man was arrested a short time later walking along County Road 542. 
Authorities have identified him as James W. Parrillo Jr. and say that he may have gone by other names, in addition to the "Brett Parker" name that he was using with the victim.
Authorities also have reason to believe that Parrillo may have engaged in similar "predatory conduct" with other women in other states, and are asking with anyone with such possible information to call New Jersey State Police at 855-363-6548. 
RELATED: Colorado Walmart good Samaritans swoop in to save child from alleged kidnapper: police
Meanwhile, he is being held at the Burling County Jail. 
He's charged with first-degree kidnapping, second-degree strangulation and aggravated assault, and third-degree criminal restraint.
This story was reported from Detroit.