Mall of America lockdown drills not a response to terror threat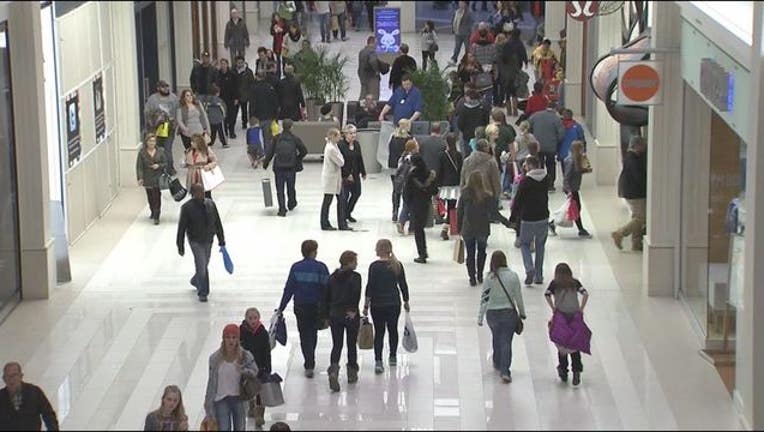 article
A lockdown drill at Mall of America on Monday is not a direct response to a threat from the al-Qaeda linked terror group al-Shabaab. A video released over the weekend references the 2013 attack on Nairobi's Westgate shopping mall, while making a new threat that specifically mentions Minnesota's megamall.
"Westgate was just the beginning, and with all hopes of peace forever dashed," an English-speaking man said in the video. "What if such an attack was to occur in the Mall of America in Minnesota?"
The video also mentions the West Edmonton Mall in Canada and the Oxford Street shopping area in London as potential targets.

MOA lockdown drills regularly scheduled
Mall of America holds monthly lockdown drills, which take place 5 minutes after opening and 5 minutes before closing. The last drill was held on Jan. 27 and the next drill is scheduled for March 31.

MOA security officials said they went through active shooter training inside the mall last fall, with more than 12 Twin Cities metro SWAT teams and police agencies participating.
BLOOMINGTON PD: 'Mall of America remains a very safe place'
Mall of America statement (Feb. 21)
"Mall of America is aware of a video that was recently released which included a mention and images of the Mall. We will continue to monitor events with the help of federal, state and local law enforcement agencies. As always, we take any potential threat seriously and respond appropriately. Mall of America has implemented extra security precautions, some may be noticeable to guests, and others won't be. We will continue to follow the situation, along with law enforcement, and will remain vigilant as we always do in similar situations. The safety and security of our guests, employees and tenants remains our top priority."
Bloomington police and FBI joint statement (Feb. 22)
Federal, state and local law enforcement partners are aware of the recently released propaganda video that mentions Mall of America, among other malls. At this time, there is no credible threat associated with Mall of America. We will continue to work together at all levels to evaluate this and other information as it becomes available.
We take all security concerns seriously and have responded appropriately. Enhanced security measures to include additional personnel have been implemented and all information is being monitored. We will continue to focus on and to prioritize the safety, security and wellbeing of our citizens and visitors.
Mall of America remains a very safe place and employs an extensive, well-trained professional security force that patrols and monitors activity with a 24-hour presence. Bloomington Police have a permanent presence, with dedicated, full-time staffing at Mall of America. Additionally, several other law enforcement agencies maintain a high visibility in and around the property.
To report suspicious activities, contact your local law enforcement agency at 911. For more information on the Department of Homeland Security's "See Something, Say Something" safety and security initiative, visit http://www.dhs.gov/see-something-say-something.