Mail truck catches fire near Wayzata, Minn.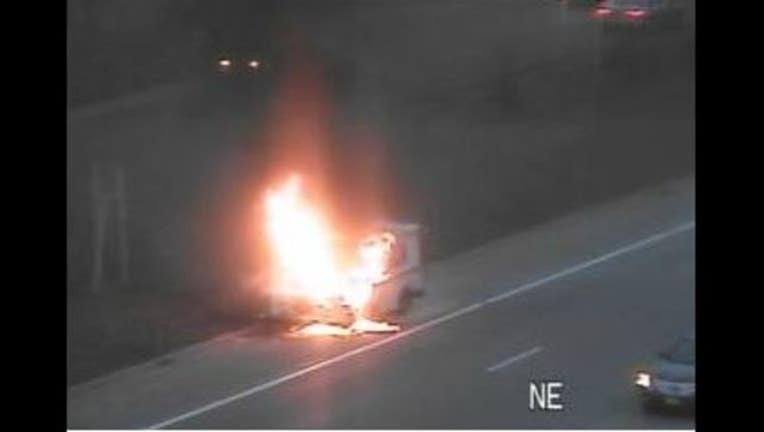 WAYZATA, Minn. (KMSP) - A U.S. Postal Service mail truck caught fire near Wayzata, causing a traffic slowdown during the evening commute.
The truck caught fire at 3:45 p.m. on westbound 394 and Carlson Parkway.
A State Patrol trooper attempted to put out the blaze with a fire extinguisher, but the fire proved to be too strong and quickly engulfed the truck.
The mail carrier got out of the truck, unharmed.
USPS officials say luckily there was no mail inside the vehicle at the time.