Lunchables with 'specialized recipe' headed to US school lunch programs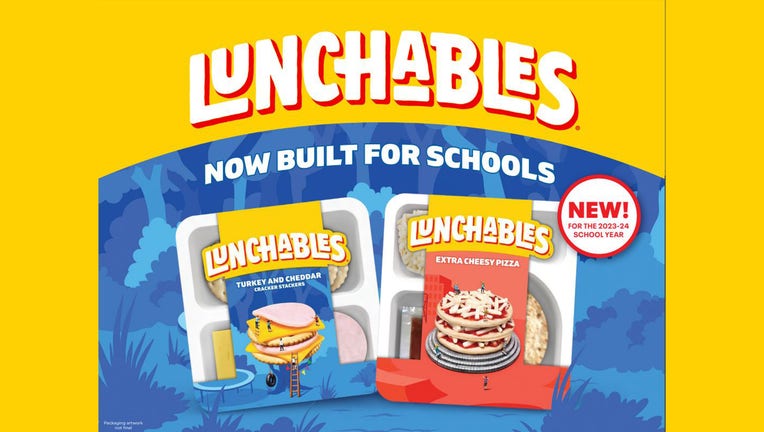 article
Two specially-formulated Lunchables will soon become part of school lunch programs across the United States.
The two ready-to-eat offerings – Turkey and Cheddar and Extra Cheesy Pizza – are top sellers for Kraft Heinz and the recipes were reformulated to meet guidelines set by the National School Lunch Program (NSLP), the company told FOX Television Stations.
The NSLP, established in 1946, is a federally-assisted meal program in public schools, nonprofit private schools, and residential child care institutions providing "nutritionally balanced, low-cost or free lunches" to kids each day.
Kraft Heinz said the two Lunchables "have a specialized recipe that incorporates more protein and whole grains to keep kids powered throughout the day, reduced saturated fat and sodium, and an increased serving size."
They'll be available for purchase beginning with the 2023 to 2024 school year.
"As part of being NSLP-approved, this lunch will help provide more wholesome options to students for purchase or through the free school lunch program," a Kraft Heinz spokesperson said in a statement. 
The information shared online as part of Kraft Heinz's "Away-From-Home" division shares how the two lunchables are refrigerated and never frozen, minimizing "labor needs and costs" for cafeterias.
It was unclear how much the two Lunchables will cost.
RELATED: Denver Public Schools to begin cooking all school meals from scratch
This story was reported from Cincinnati.