Luann de Lesseps talks 'The Masked Singer,' 'RHONY' and cabaret
Luann de Lesseps, who rose to fame as a cast member on the hit reality television show "The Real Housewives of New York," was unmasked as Hibiscus on Wednesday's new episode of "The Masked Singer." 
"I'm a fan of the show," de Lesseps shared to FOX Television Stations. "For me, it was an opportunity to reach a different audience than, say, 'The Housewives.' And, I wanted people to see me in that light that I could pull this off. I was very proud of the work that I did. It was a challenge, and I had a great time. I really did."
The 58-year-old is best known as an original cast member of the Bravo series "RHONY," participating in 13 of 14 seasons on the show. She also starred in a spin-off series earlier this year, "Luann & Sonja: Welcome to Crappie Lake."
"So the housewives are like, 'Oh my God, I saw you,'" she recalled about her reveal on FOX," adding, "You know, the hardest part for me was not being able to tell anyone … But you can't tell your friends, your housewive friends, your family. Nobody can know. So that was really hard to do."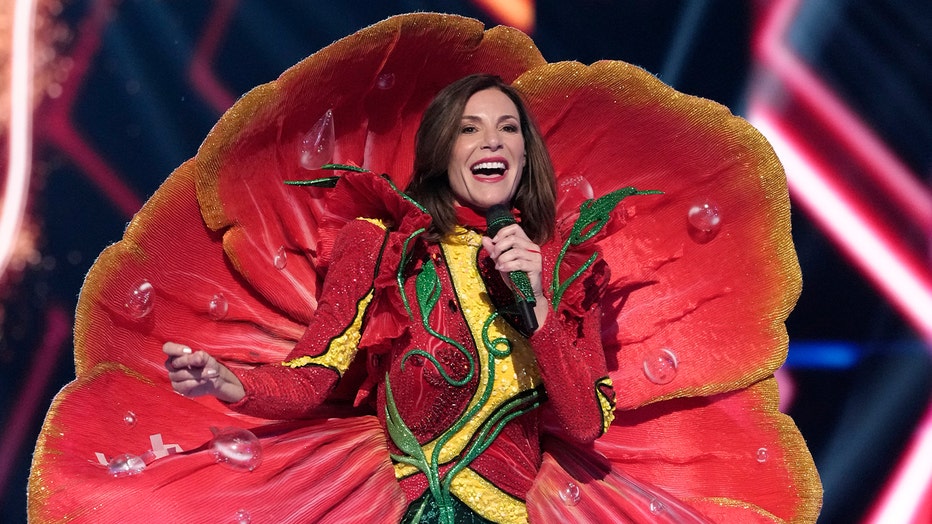 Luann de Lesseps in the "One Hit Wonder" episode of "The Masked Singer." (Credit: Michael Becker / FOX)
Panelist Jenny McCarthy Wahlberg was able to accurately predict that de Lesseps, also known as "The Countess," was beneath the costume. 
"I wasn't surprised because Jenny and I go way back, and I know her from New York," de Lesseps continued. "She knew right away. And my voice is kind of, you know, it kind of stands out." 
RELATED: 'The Masked Singer': Hibiscus revealed as popular reality star
While de Lesseps left "RHONY" after 13 seasons, she has continued to thrive as a performer through her cabaret show – something she said helped her succeed on "The Masked Singer" stage.
"I'm grateful I have my cabaret background because it does help a lot," she told FOX. "I think, you know, if you don't have that experience, I think it probably would be, you know, even more difficult for someone. But for me – look, I love being on stage. I love performing, I love cabaret. But having a mask on is a whole 'nother story."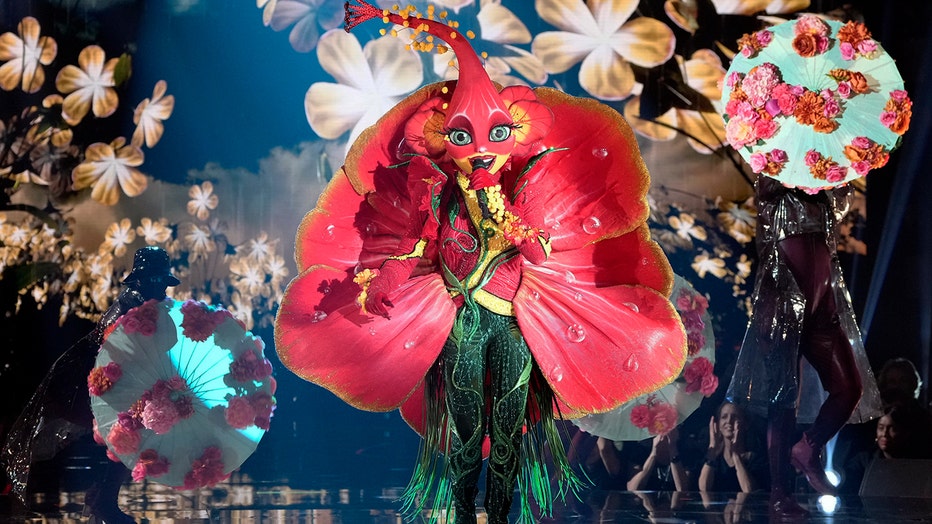 Hibiscus takes the stage on "The Masked Singer" on Nov. 8. (Credit: Michael Becker/FOX)
De Lesseps' show 'Countess Luann' is currently touring nationwide, hitting cities including Houston, Chicago and Atlanta this year.
Whether or not another reality housewife would join "The Masked Singer," de Lesseps said, "Sonja would be a riot."
"RHONY" completely revamped its latest season – swapping out all the original housewives for a brand-new cast in Season 14.
"You know, I feel like we had our time. And this is the new crew," she continued, adding, "People have to give them a chance. You know, they're new just like we were when we started. It's a different flavor, but I think there's flavors for everyone there."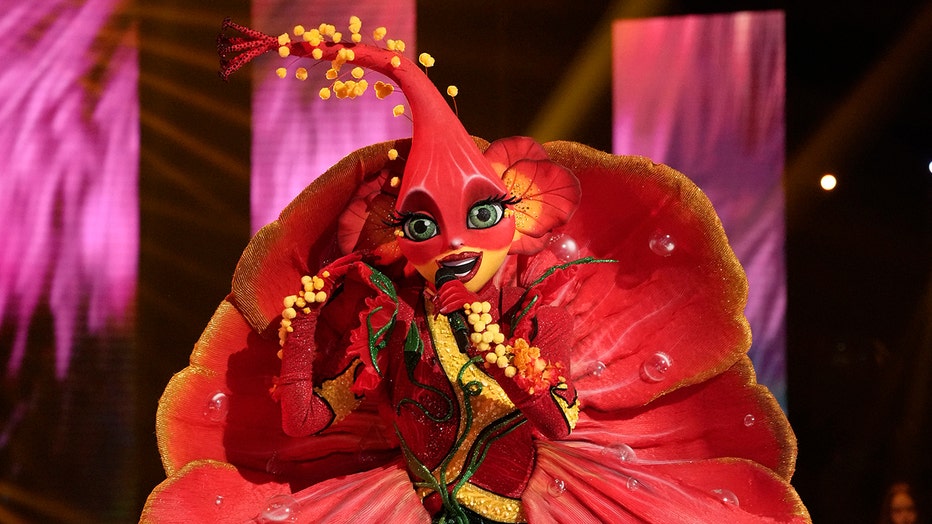 Hibiscus performs in the "One Hit Wonder" episode of "The Masked Singer." (Credit: Michael Becker/FOX)
Next week on "The Masked Singer," the season's final wild-card contestant joins the show.
The show will also crank up the color and boy band songs to celebrate the release of the blockbuster musical franchise "Trolls Band Together."
"The Masked Singer" Season 10 airs Wednesdays at 8/9 p.m. ET/PT on FOX. 
This station is owned by FOX Corporation.