Longtime Vikings center Mick Tingelhoff now a Pro Hall of Famer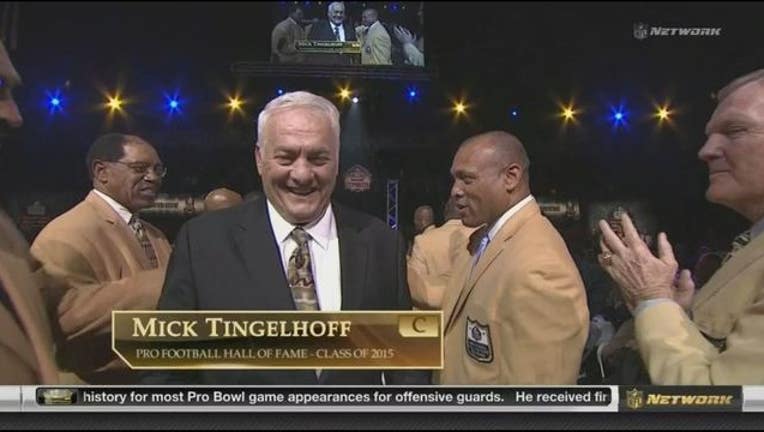 article
ST. PAUL, Minn. (KMSP) - Sunday, Aug. 9 marks "Mick Tingelhoff Day" in Minnesota, proclaimed by Gov. Dayton to honor the Vikings' new Pro Hall of Famer.
The longtime center played from 1962 until 1978 and didn't speak at the NFL Hall of Fame induction ceremony on Saturday night as he is dealing with health problems, including memory issues, the Chris Tomasson of the Pioneer Press reported.
Teammate Fran Tarkenton presented the award and offered him a chance to speak, but he declined.
"Mick is a man of little words but a lot of action," Tarkenton said before tears welled in his eyes. "He's so proud to be in this Class of 2015."
The audience offered a standing ovation for a touching addition to the evening.
Tingelhoff boasted perfect attendance, never missing a game in 17 seasons, and he was part of the winning 1969 NFL Championship team, helped win 3 NFC Championships, and played in 6 Pro Bowls.
"Mick Tingelhoff is a Minnesota sports legend," Dayton said. "He is known by his family, teammates, and fans as a man of great integrity. I congratulate Mick for his many extraordinary achievements, both on and off the field."
Read Dayton's full proclamation here: [PDF]
Tingelhoff attended the University of Nebraska and was inducted into the Nebraska Football Hall of Fame in 1980.