LeVar Burton's 'awesome' return to Star Trek is a family affair
NEW YORK - LeVar Burton is back as Geordi La Forge in the third and final season of 'Star Trek: Picard.' It's been a while since we saw the Enterprise's former chief engineer in a Starfleet uniform, but Burton is excited to return to the role.
"It was awesome," he said Thursday.
The actor, TV host, and reading enthusiast was on Good Day New York to promote 'The Right to Read,' a documentary he produced along with filmmaker Jenny MacKenzie.
"I know fully well I am the man that I am due to the literary influences that have been a part of my life, for the whole of my life," he explained. "Literacy, I see it as a civil right, and this documentary that Jenny has made really does frame childhood literacy through that lens."
Burton has spent decades advocating for literacy, going back to his days as host of the kids show 'Reading Rainbow.' But he's also known globally for his Star Trek role, and he said it was "just the best time imaginable" getting the 'Star Trek: The Next Generation' crew back together for what many believe is a final send-off.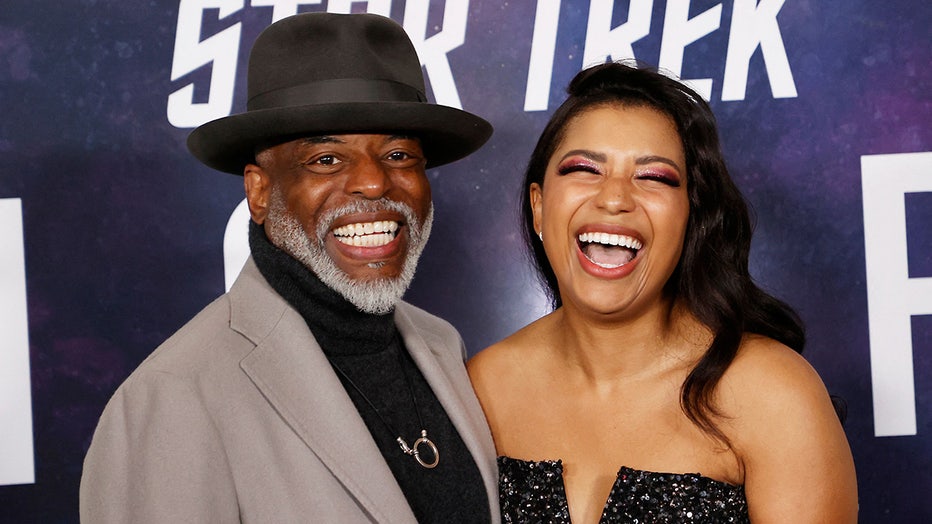 Actor LeVar Burton and his daughter Mica Burton arrive for the Los Angeles premiere of the final season of "Star Trek: Picard" at the TCL Chinese Theater in Hollywood, California, on February 9, 2023. (Photo by MICHAEL TRAN/AFP via Getty Images)
The third season is streaming now on Paramount Plus, though so far, the only La Forge that fans have seen is Geordi's daughter Sidney, played by Ashlei Sharpe Chestnut, who follows in her father's footsteps at the helm of a starship. 
But Burton says it's going to be even more of a family affair as the season progresses.
"My daughter Mica plays one of Geordi La Forge's two daughters in 'Star Trek: Picard,'" he continued. "It's her debut and the first time she and I have been able to work together as father and daughter actors."
LINK: You can learn more about 'The Right to Read' at www.therighttoreadfilm.org