Lemonade stand raises money for PTSD service dogs for veterans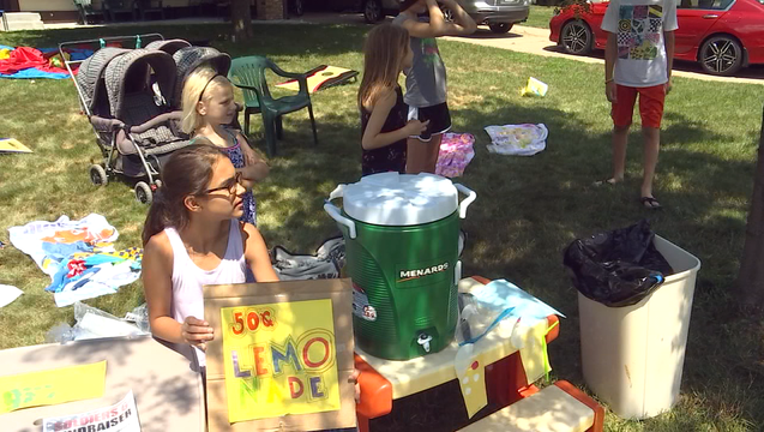 article
COTTAGE GROVE, Minn. (KMSP) - Lemonade stands are a summer staple, but kids in Cottage Grove are using theirs to give back.
The kids are raising money for the non-profit Soldiers 6 which provides service dogs to honorably discharged veterans and police officers.
The charity gets its name from dogs always having a soldier's "six," or their back.
"It's really expensive," said Ryley Diaz, a volunteer. "We actually had one of them come visit us today talking up to $9,000 to $12,000 for one of the dogs."
As Monday afternoon, the kids raised more than $130.
If you weren't able to stop by Soldiers 6 is having a fundraiser on Saturday, August 12 at the South St. Paul VFW. For more information, click here.