Lawmakers debate health bill containing emergency insulin supply, tobacco 21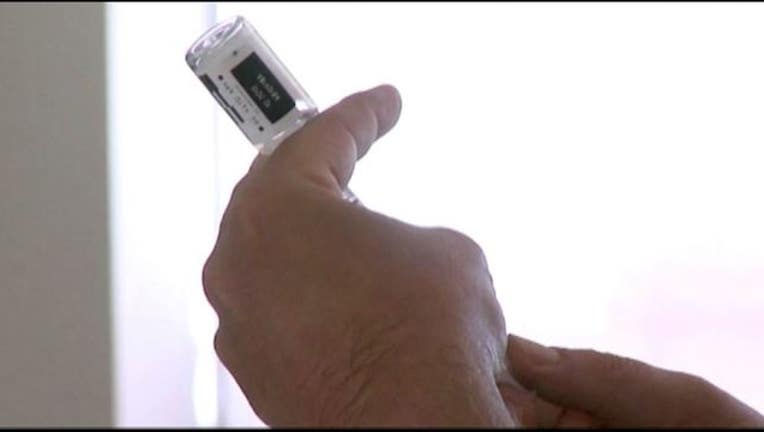 article
ST. PAUL, Minn. (FOX 9) - People with diabetes and those who have lost loved ones to insulin rationing stood outside the Minnesota House Chamber Wednesday passing out prescription pill bottles containing personal stories.
"When I was diagnosed with type 1 diabetes in 1991, this vile of insulin was $16," said Quinn Nystrom. "Now, this very vile of insulin costs more than $300."
Those like Nystrom, of Baxter, want lawmakers to give patients who can't afford it access to an emergency supply of insulin once per year. The program would be paid for by the insulin manufacturers and distributed through the state.
While the bill is expected to pass the house, the Senate is going to be more challenging.
"What we are begging for is the Senate to look at this because we need their support. We need them to step up to the plate to pass this."
While the emergency insulin bill got a hearing in house committee earlier in the session, it never got scheduled in the Senate, signaling lack of support from the majority.
"There's actually a lot that we actually agree on. And we both know there's a lot of work to do," said Rep. Tina Liebling (DFL – Rochester) chair of Health and Human Services Finance Division.
Meanwhile, Republicans say important topics are being left out of the House bill, as they would like to see the bill go further to protect against childcare fraud.
"Time after time, Democrats have refused to take action on the issue of fraud and Minnesotans should be outraged," said Mary Franson.
While the bill was on the agenda, filibustering on the Jobs and Economic Development bill has delayed Democrats' plans and sent votes late into the night.
"The minority really decides how long things go," said Rep. Liebling. "And the minority is deciding they want to talk and talk and talk and talk."
Another big issue laid out in the bill is raising the tobacco buying age to 21, something that's already been implemented by several Minnesota cities.