Kevin Spacey rushed to hospital in Uzbekistan after health scare
Kevin Spacey was taken to a hospital in Uzbekistan this week after the actor feared he was having a heart attack, according to multiple reports.
Spacey addressed the health scare at the Tashkent International Film Festival Monday night. He said he was touring the Afrasiyab Museum in the city of Samarkand earlier Monday when his arm suddenly went numb.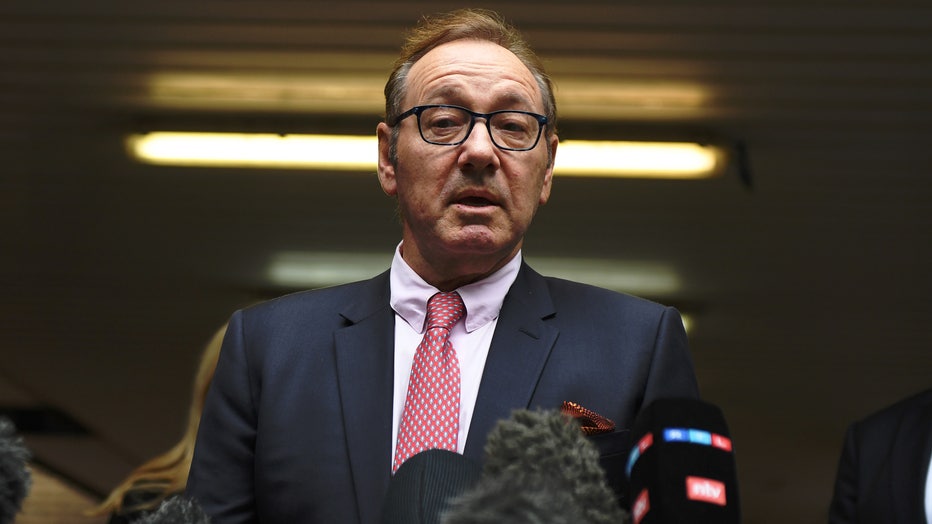 Kevin Spacey speaks to press after leaving court at Southwark Crown Court on July 26, 2023 in London, England. (Photo by Chris J Ratcliffe/Getty Images)
"I suddenly felt my entire arm go numb, for about eight seconds," he said, according to video posted on TMZ's website.
Spacey had a series of tests done and was given the all clear, he said. He was able to give the speech at the film festival the same day. 
"Now everything turned out to be completely normal, and I am of course grateful that it's not anything more serious," Spacey said at the film festival. "But it also made me really take a moment and think to myself how fragile life is for all of us, and how important it is that we come together, that we support each other, that we do what we can for the next generation."
The Oscar winner and former "House of Cards" star was at the film festival to host a masterclass for aspiring filmmakers. He's working on his career comeback after a London jury acquitted Spacey of sexual assault charges in July. Spacey has said he's been without a job since allegations of sexual assault first surfaced in 2017.