Keith Ellison to leave house if he wins Democratic National Committee Chair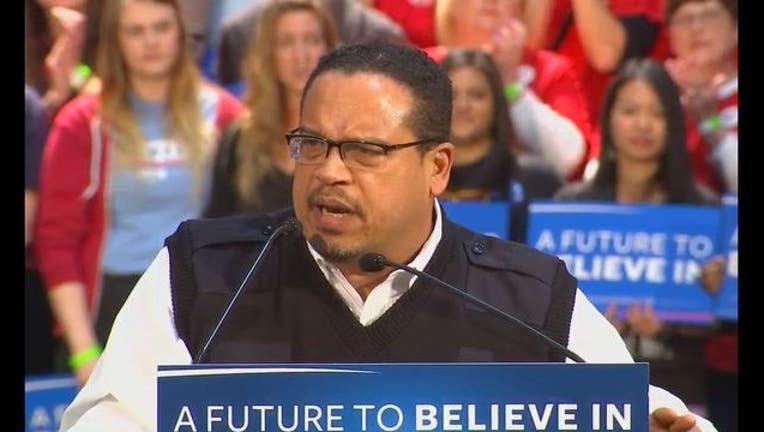 article
(KMSP) - U.S. Representative Keith Ellison plans to vacate his congressional seat if he wins race for Chair of the Democratic National Committee.
Statement on DNC Chair race
"Since I threw my hat in the ring a few weeks ago for the Chair of the Democratic National Committee, I have had the privilege, pleasure, and benefit of listening to a great many party activists, including folks with long years of service and those brand new to the party. I have learned one thing: Democrats are ready for a massive come back. 
"In order to further their commitment and maximize my effectiveness, I have decided to resign as a member of Congress if I win the election for DNC chair. Whoever wins the DNC chair race faces a lot of work, travel, planning and resource raising. I will be 'all-in' to meet the challenge. I want to thank everyone who shared their views on this issue, and I want to thank Democrats everywhere for allowing me to move through my decision-making process.
"But at this point, the Democratic Party must be the party that delivers for working people. We can do that by meeting folks where they are, looking them in the eye, treating them with respect, and working to solve their problems. For me, that means a chair with only one full time commitment. 
"Serving my neighbors in Congress and fighting for them has been the best job I've ever had. Whether it was for immigration reform, worker's rights, gender equity, or social justice, we stood side by side so that every person in American, no matter their race, religion or identity, is treated with respect and given every opportunity to succeed. Until the DNC Chair election, I plan to continue doing just that."
Governor Dayton says if Ellison leaves for the DNC Chair, he will have to call a special election.