Justice Department won't charge NY police officer in 2014 chokehold death of Eric Garner: AP source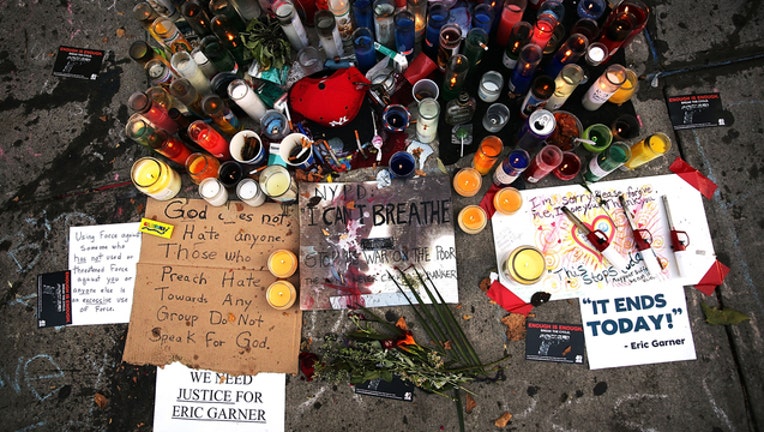 article
WASHINGTON - (AP) -- Federal prosecutors won't bring civil rights charges against a New York City police officer in the 2014 chokehold death of Eric Garner.
That's according to a person familiar with the matter who spoke Tuesday to The Associated Press. The person wasn't authorized to discuss the matter publicly and spoke on the condition of anonymity.
Officers were attempting to arrest Garner on charges he sold loose, untaxed cigarettes outside a Staten Island convenience store. Garner refused to be handcuffed, and officers took him down.
Garner's dying words, "I can't breathe," became a rallying cry for police reform activists.
A state grand jury refused to indict Officer Daniel Pantaleo on criminal charges.
Chokeholds are banned under police policy. Pantaleo maintained he used a legal takedown maneuver called the "seatbelt."
The medical examiner found a chokehold contributed to Garner's death.
© 2019 The Associated Press. All rights reserved. This material may not be published, broadcast, rewritten or redistributed.