Jury deliberations begin in trial of MPD officer Efrem Hamilton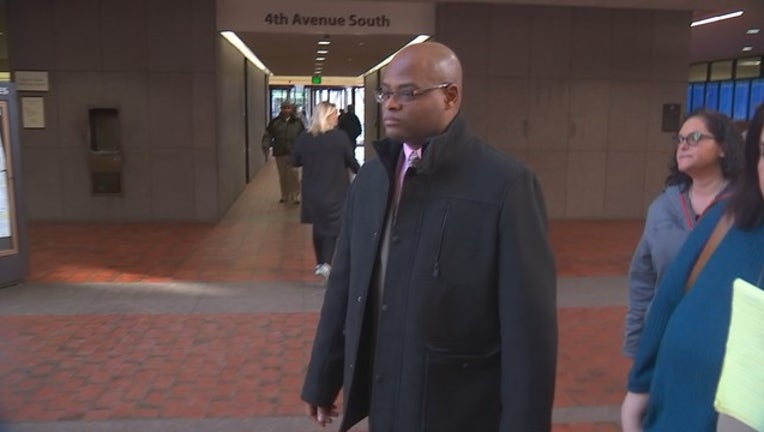 MINNEAPOLIS (KMSP) - The jury began deliberations Friday in the trial of a Minneapolis police officer accused of firing into a car full of innocent people.
The trial was put on hold earlier this week because the judge had conflict. Closing arguments resumed on Friday and the jury got the case at 10:15 a.m. 
Efrem Hamilton is charged with shooting at a car full of people in downtown Minneapolis in November 2016. 
On Wednesday, Hamilton took the stand in his own defense, telling the jury why he opened fire on a vehicle with six people inside. The police officer said he was in uniform but working off-duty at a downtown bar when he heard reports of a fight with shots fired several blocks away.
After driving to the scene, Hamilton says he fired a single shot at a car that backed into his squad car, saying he feared for his life. 
But, prosecutors argue he was reckless and didn't take the time to assess the threat before shooting at innocent people.
An MPD internal affairs review cleared him of his use of force in this incident, but jurors will not hear that information.
It is now up to the jury to decide if Hamilton is guilty of assault. If convicted, he would lose his police license, most likely ending his law enforcement career in Minnesota.