Jury convicts man for gang-related Mpls shooting despite victim's uncooperativeness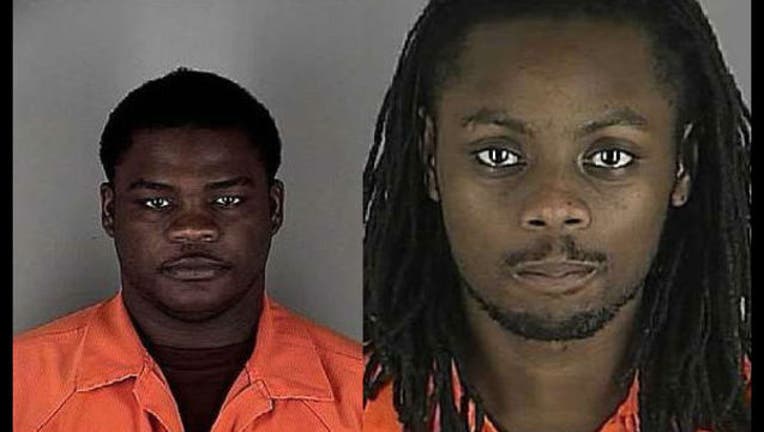 article
A Hennepin County jury today convicted James Davis of two counts of attempted murder for the benefit of a gang in connection with a shooting last April 12 outside Target Field.
The victims were Kibbie Walker and Cortez Blakemore. As we reported at the time, the shooting was part of a gang feud involving the 19 Dip Set and the Young N' Thugin Taliban. Walker was charged last year with shooting a man in front of HCMC the same month he was shot outside Target Field.
Related -- Minneapolis gang shooting victim becomes suspect
Hennepin County Attorney Mike Freeman says the case against Davis, 28, was complicated by the fact Walker wouldn't cooperate, despite being shot in the chest and abdomen.
"This was a difficult case because the main victim was not cooperative and did not want to say who shot him," Freeman says in a statement. "But the jury did an excellent job of listening to all the evidence we put forth. We are determined to stop these gang shootings."
During closing arguments Friday, assistant Hennepin County attorney Thad Tudor told jurors, "You saw Kibbie Walker try to tank this case."
"[Walker] said, 'I don't know who shot me,'" Tudor added, according to the statement. "This is the don't snitch crowd.''
The charges against Davis say Walker and Blakemore were just leaving their new jobs at Target Field cleaning up after a Twins night game when Davis and two other men approached and started shooting. Blakemore was seriously injured when a bullet hit his spinal cord.
Authorities say Davis is a member of the 19s, while Walker is a member of the YNT Taliban.
Walker, for his part, will be sentenced next month in connection with the aforementioned shooting near HCMC.