Jilted bride throws party for 150 homeless people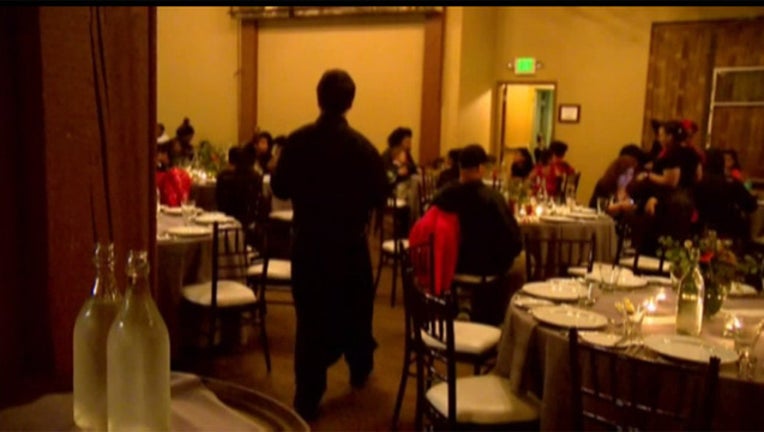 article
A jilted bride in Seattle turned her heartbreak into a night of joy for a group of homeless families.
The woman donated her wedding reception to the Mary's Place Shelter after the groom broke off their engagement and it was too late to get a refund for the party.  The bride gave away her venue, the band and all the food to feed a 150 homeless families.
"She just wanted to marry the guy that she loved, and that's not happening, and if she can't have that she is very happy to share it with someone else," Karen Oslen, the bride's mother says.
It was a night out many of the party goers say they rarely ever get to enjoy.
The bride's kindness prompted others to chip in with their own donations.  Hair and make-up services were also provided free of charge for familes to enjoy.