Jayme Closs made her escape when suspect left house for several hours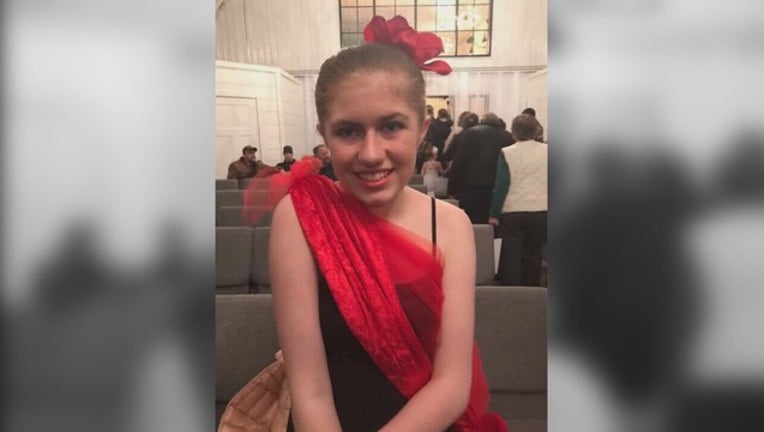 article
BARRON, Wis. (FOX 9) - Jayme Closs was missing for 88 days, but a five to six hour window on Jan. 10 was the day she became her own hero. 
Jake Patterson, 21, is accused of abducting 13-year-old Jayme on Oct. 15 after killing her parents, Denise and James. Prosecutors allege he carefully planned her kidnapping after seeing her getting on the school bus outside of her house in Barron, Wisconsin one day. 
Patterson bound Jayme with duct tape, put her in the trunk of his car and took her to his house on Eau Claire Acres Circle in Gordon. 
According to charges, Patterson primarily kept Jayme hidden under the twin bed in his bedroom. When he had friends or family over or left the house, he would place plastic bins weighted down with barbells in front of the bed to make it more difficult for her to get out.  
On Thursday, Jan. 10, Jayme told investigators Patterson left the house and told her he would be gone for five to six hours. He made her go under the bed and placed the weighted bins in front of it. 
After Patterson left the house, Jayme said she was able to push the bins away from the bed and escape. She put on a pair of Patterson's sneakers, on the wrong feet, and walked out of the house. 
At around 4:10 p.m., Jayme walked to the road and approached a woman she saw walking her dog. 
The woman, Jeanne Nutter, a former Child Protective Services worker, told investigators she remembered Jayme specifically saying, "I'm Jayme Closs," "I don't know where I am," "He killed my parents" and "Please help—I want to go home." 
Nutter took Jayme to her neighbor's house, where they called 911. Jayme told them a man, who she identified as Patterson, killed her parents. 
Douglas County sheriff's deputies responded to the neighbor' house. Out of concern that Patterson might be looking for her, one of the deputies drove Jayme away area. As they were leaving, the deputy noticed another car enter the neighborhood and she notified the other two deputies. 
The charges say Patterson had gone to Haugen. When he got home, he discovered Jayme was not under the bed.  Patterson said he saw her footprints outside, so he got into his car and started looking for her. 
After a few minutes, Patterson returned to the house, where the deputies were waiting. He told investigators "at that point, he knew he was caught," the charges say. When Patterson stepped out of the vehicle, he told deputies he knew that this was about and "I did it." 
Authorities commended Jayme for her bravery during her nearly three-month ordeal. 
"It's amazing, the will of that 13-year-old girl to survive and escape," Barron County Sheriff Chris Fitzgerald said on Friday.
In the 88 days she was missing, authorities took thousands of tips, but had no solid leads. FBI Special Agent Justin Tolomeo said that without Jayme's escape, they might never have solved the case. 
"In cases like this, we often need a big break and it was Jayme herself who gave us that break," Tolomeo said. 
Douglas County Sheriff Tom Dalbec called Jayme a hero. 
"There is one true hero in this whole ordeal, and that is Jayme. Her resolve and courage is amazing," Dalbec wrote in a statement.
Jayme was reunited with her family on Friday. 
Patterson has now been charged with two counts of first-degree intentional homicide, one count of kidnapping and one count of armed robbery. He made his first court appearance on Monday.