Jaguar escapes habitat at Audubon Zoo in New Orleans, killing 6 animals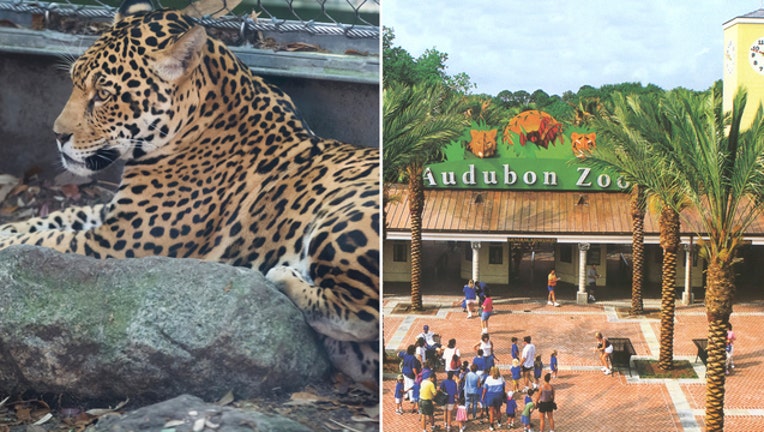 article
NEW ORLEANS - A jaguar escaped from its habitat at the Audubon Zoo in New Orleans and killed six animals.
The male jaguar escaped around 7:20 a.m. Saturday and was captured and returned to its night house after being sedated by a vet team nearly an hour later, after it had mauled four alpacas, one emu and one fox.
No people were hurt.
The Zoo said in a statement that it would be closed Saturday and would reopen Sunday.
It was not immediately clear how the animal escaped. An investigation is underway.
This is not the first time a jaguar has escaped its enclosure at Audubon. In 2001, a 70-pound cub named Mulac got loose for about 10 minutes before he was brought down with a tranquilizer dart. No animals or humans were injured in that escape.