Is Al-Shabaab merging forces with ISIS?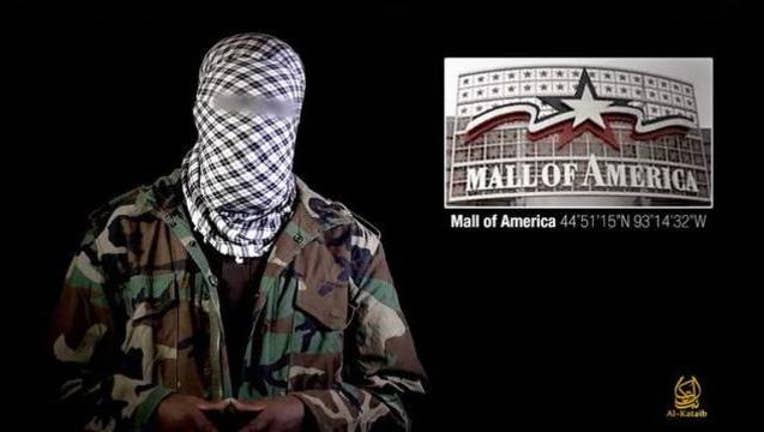 article
Going back to 2007, Al-Shabaab has always been considered an Al Qaeda affiliate, a kind of franchise operation in East Africa, but it's ISIS that's been grabbing the headlines, and the money. For Al-Shabaab, it's a merger that may make a lot of sense.
The first sign of Al-Shabaab's broader aspirations came last month, with a masked jihadist threatening Mall of America, right down to the GPS coordinates.
Now a leading radical religious figure in Somalia, Sheikh Hassan Hussein Abu Salman, is reportedly telling followers Al-Shabaab should merge forces with ISIS.
"He's a top leader. He's a top leader. He speaks for many," Somali community organizer Omar Jamal said.
Jamal says the rebranding of Al-Shabaab has implications in Minnesota, where some 24 men have traveled to fight for Al-Shabaab, another dozen to Syria to fight for ISIS.
Does a merger of Al-Shabaab and ISIS mean more likely to strike the U.S.? Jamal says yes.
"Yes, it increases their motivation and intention to do harm, to be taken very seriously," he said.
Al-Shabaab has lost 80 percent of the territory it once controlled in Somalia. It's nearly broke, and there's a power vacuum after several key leaders, like Ahmed Godane, have been killed. The current leader, Ahmed Diriye is still loyal to Al Qaeda, but some 1,700 Al-Shabaab fighters are reportedly ready to swear allegiance to ISIS leader Abu Bakr Al-Baghdadi.
Jamal worries we could soon see young Minnesota men heading to ISIS training camps in Libya, where the attackers in the Tunisia museum massacre were trained. He says right now, it's clear that it's ISIS that's dominating the propaganda war.